You will find that Perry is a fantastic community in which to live and conduct business. For further assistance and information, please do not hesitate to contact Ashley Hardin, Economic Development Administrator, at (478) 988-2755 or ashley.hardin@perry-ga.gov.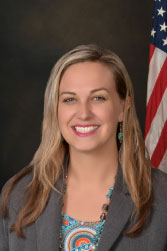 Ashley Hardin, CEcD
Economic Development Administrator
Located in the Center of Georgia
Located conveniently on I-75 in the center of the state in prosperous and growing Houston County, Perry is the ideal location for any business. Perry was chosen as the home for the Georgia National Fairgrounds & Agricenter because of its location and hospitality. Perry conveniently serves the classic Georgia hospitality that people looking for a break in their journey and for the charm of authentic southern towns seek.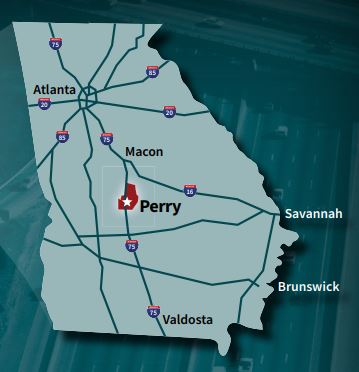 ---
Atlanta and Hartsfield-Jackson International Airport
---
---
Easily Accessible
Interstate Interchanges
With premier interstate access, location on multiple state and federal highways and proximity to local and international airports, residents and visitors are easily able to access all of what Perry has to offer.
---
More than 200 million people, 80 percent of U.S. consumers, are within two hours' flight time from Hartsfield-Jackson Airport or one day's travel by vehicle.