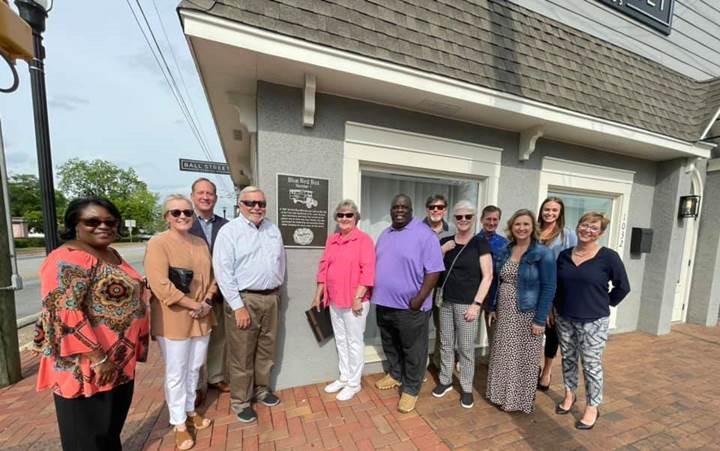 Historic Downtown Perry is the home of the first Blue Bird bus. A plaque was unveiled at the corner of Ball and Commerce Streets to commemorate this history.
Members of the Perry Area Historical Society, City of Perry Main Street Advisory Board, Downtown Development Authority, and Promotions Committee were present to hear Ellie Loudermilk, Perry Area Historical Society Director, read the history of the existing building.
In 1927, Albert Luce constructed the bus body from steel, sheet metal, and wood. The structure was mounted on a Ford Model TT truck chassis in the existing building at the corner of Ball and Commerce Streets.
The dealership was open on the ground floor where a car could drive through. The first bus was built on the second floor weighing at 3,140 pounds with a 2-speed manual transmission.
When Mr. Luce died in 1962, Bluebird stood as the fourth-largest manufacturer of school buses in the United States.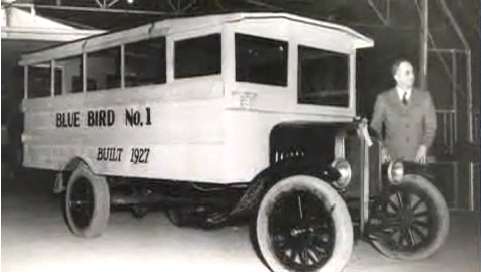 Blue Bird No. 1 was donated to the Henry Ford Museum in Dearborn, Michigan in 2008 where it is currently on display.
The Perry Area Historical Society continues to celebrate Historic Preservation Month on May 20 with a Historic Tour of Carroll Street. For more information, contact the Perry Area Historical Society at 478-224-4442.