Downtown Restaurant District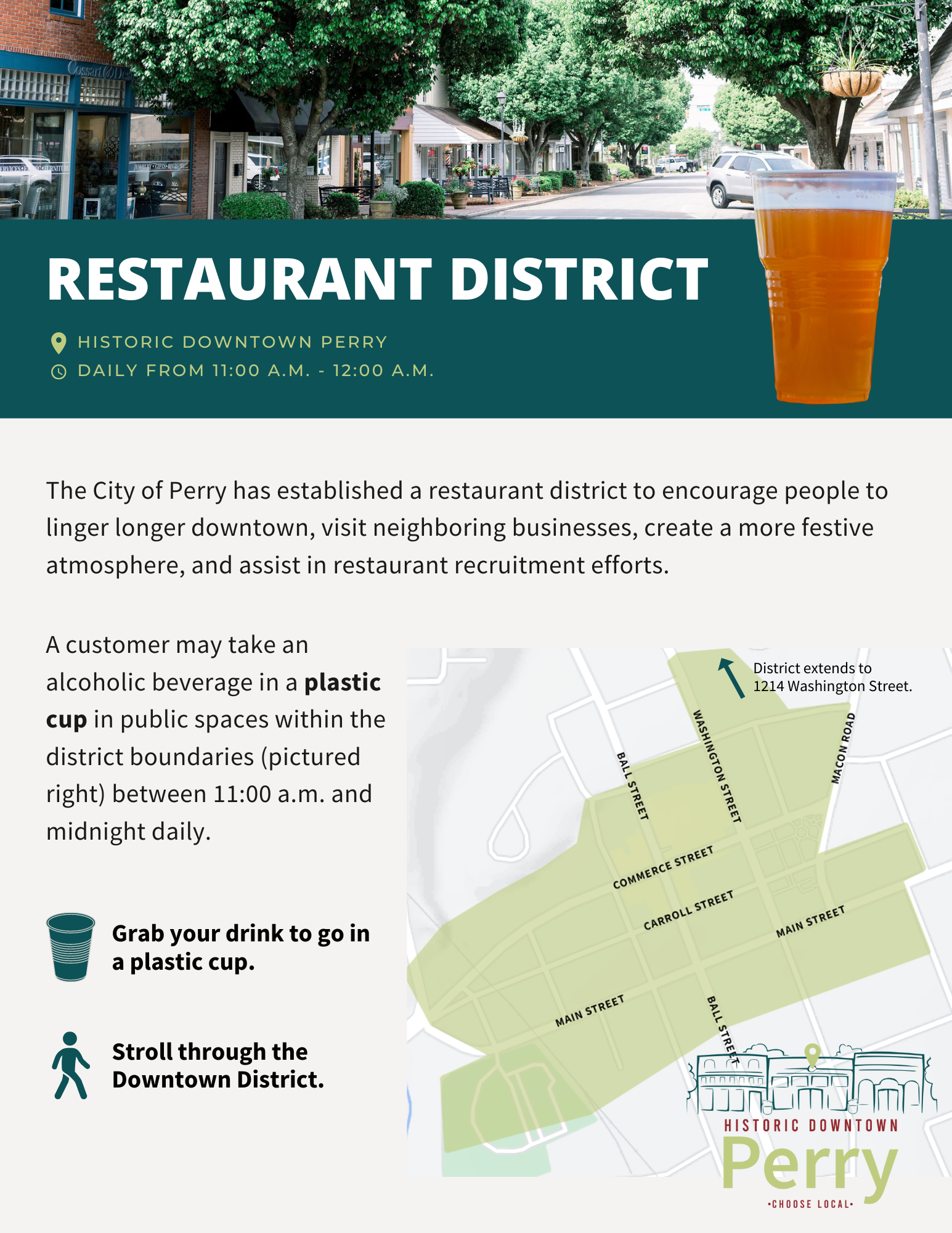 The City of Perry has established a restaurant district to encourage people to linger longer downtown, to visit neighboring businesses, to create a more festive atmosphere, and to assist in restaurant recruitment efforts.
Mayor and council may extend the hours for a special event. Alcoholic beverages must be purchased from a licensee or licensed vendor and cannot exceed 16 fluid ounces in size when transported outside the business.
A customer may take an alcoholic beverage in a plastic cup on public spaces within the district, including sidewalks, rights of way, buildings and public parks between 11:00 a.m. and midnight daily.
Alcoholic beverages may not be consumed in aluminum cans, bottles, or glass.
The ordinance does not apply to schools, churches, daycare facilities, and anywhere private property owners and tenants do not allow alcohol. Those who decline to allow alcohol on their premises may prohibit it by posting a sign that states "Outside Drinks Not Allowed."