Farmers Market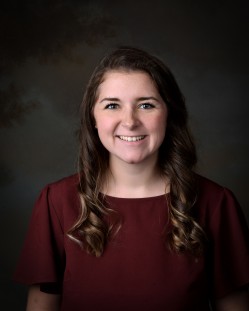 1211 Washington Street
Perry, GA 31069
Meeting Information & Documents
The Downtown Development Authority meets on the fourth Monday of each month at 5:00 pm. at Perry City Hall. The meetings are open to the public.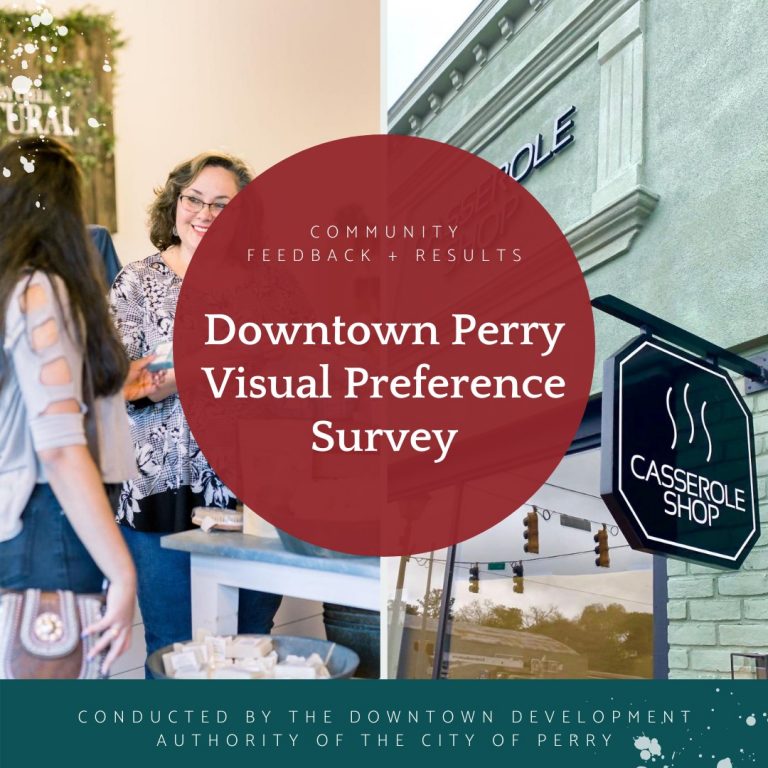 Interested in Serving?
Interested in serving on a City of Perry board, authority, commission, or committee?
Board Members
| Name | Poistion |
| --- | --- |
| Marlon Rhodes | Chairman |
| Kelly Gordon | Vice-Chairman |
| Trish Cossart | Board Member |
| Chris Kinnas | Board Member |
| Curtis George | Board Member |
| Tom Tuggle | Board Member |
| Ross Yasin | Board Member |
A Vision for Downtown Perry
The rhythm of Downtown Perry is progressive, charming, and sustainable—a destination for the next generation where Georgia comes together.
Community ownership, economic diversity, and true viability are priorities of the Perry Downtown Development Authority in defining a new destination for work, play, culture, and connectivity within the heart of middle Georgia.
Mission Statement
The mission of the Perry Downtown Development Authority (DDA) is to serve as a catalyst for economic growth and development in Perry's Downtown District.
Responsibilities
The Perry Downtown Development Authority is comprised of a volunteer Board of Directors appointed by the city council and managed by a full-time employee; board members are committed to the improvement and revitalization of downtown Perry. The board establishes the long-term vision and serves to accomplish those defined objectives.
The Perry Downtown Development Authority (DDA) is a public body created by the City of Perry for the purpose of promoting a climate favorable for the growth of new and existing businesses in our downtown. Goals of the DDA are directed toward planning and management of development and improvement activities, business recruitment and retention activities, and capital improvement projects.
Advocacy
The Perry DDA advocates for downtown and supports downtown businesses in terms of:
Acting as a liaison with city, county and state officials on behalf of downtown;
Assisting property owners with improvement projects;
Funding and managing downtown beautification programs (benches, planters, public streetscape improvements, redevelopment of public spaces, etc.);
Actively recruiting businesses that complement the business mix and generate pedestrian traffic;
Hosting programs on business recruitment incentive programs and other topics that support entrepreneurs and existing businesses;
Addressing downtown challenges and implementing short-term solutions while considering long-term infrastructure improvements.
Incentive Policy
In order to promote beneficial and managed development in Downtown Perry, the Downtown Development Authority of the City of Perry (DDA) may discuss with/offer qualifying projects within the Downtown Development District any of the incentive options outlined in the policy if a proposed project adheres to the established criteria.
Revolving Loan Fund Program
The goal of the Perry Downtown Development Authority's (DDA's) Revolving Loan Fund (RLF) program is to offer financial assistance to new and expanding businesses within Perry's downtown development district and to expand economic opportunities in Perry's downtown development district by providing flexible and expedient funding at the local level.
The program's objectives are to provide loan funds to Perry's small businesses from public resources and to create public-private partnerships with local commercial banks and other private-sector lenders and investors. To be eligible for consideration, potential projects must provide permanent employment and/or prevent or eliminate slum or blight.
This program is designed to assist small service, commercial and industrial businesses in the Perry downtown development district by providing "gap financing." To be eligible for consideration of assistance to private, for-profit entities must be contingent upon firm commitments of financial participation from other sources, such as private financial institutions, or the private entities themselves. This financial assistance must meet the overall program objectives and must result in the creation or retention of permanent jobs within Perry's downtown development district to mitigate unemployment.