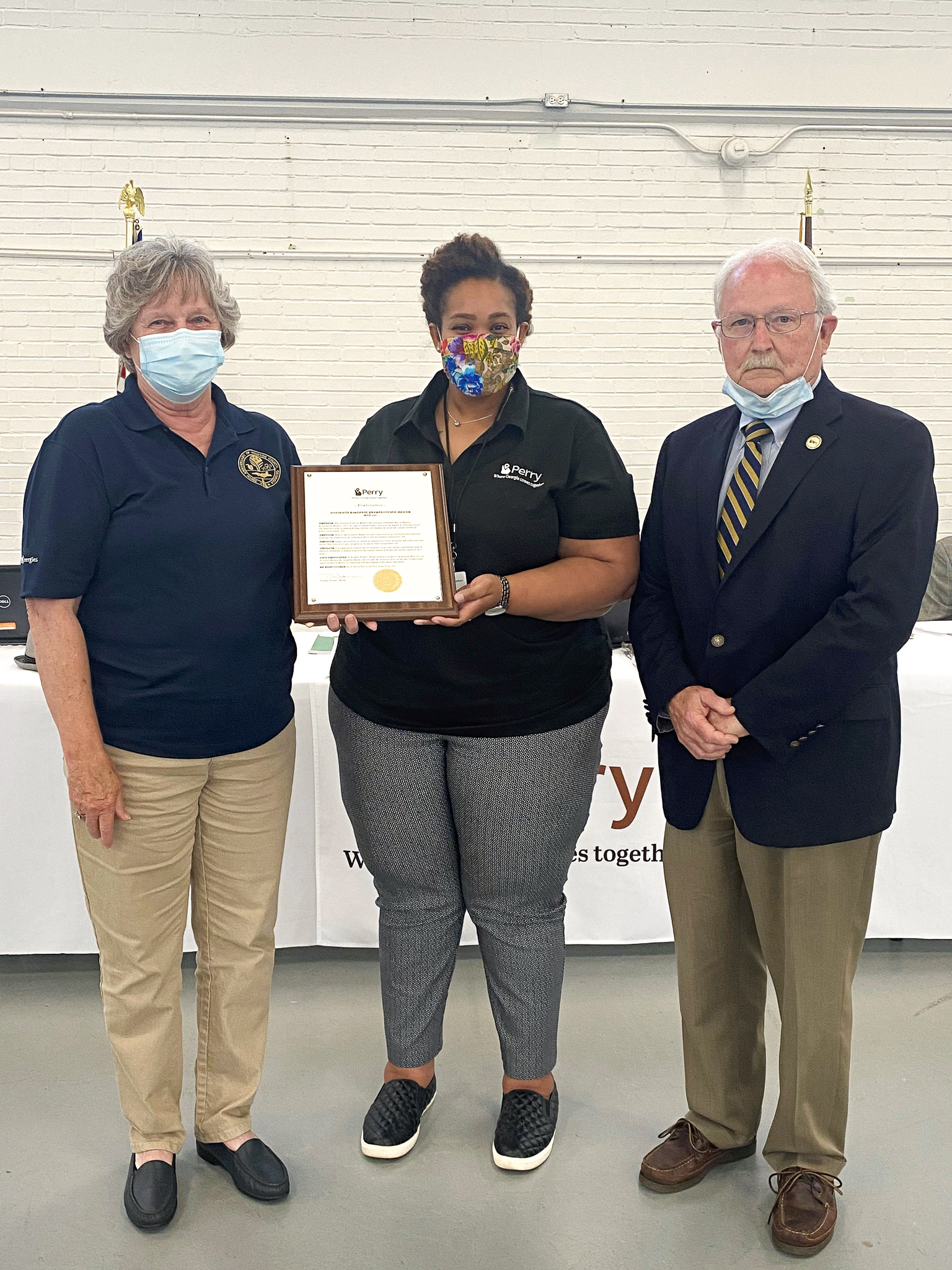 We proudly recognize May as National Historic Preservation Month. The National Trust for Historic Preservation was established in 1973 as a way to promote historic places for the purpose of instilling national and community pride, promoting heritage tourism, and showing the social and economic benefits of historic preservation.
Mrs. Ellie Loudermilk, president of the Perry Area Historical Society, is pictured with City of Perry Downtown Manager Jazmin Thomas, and Mayor Walker.
Learn more about the Perry Area Historical Society.