The City of Perry prides itself on offering excellent garbage, recycling, bulk waste and yard debris collection services.
Solid Waste Supervisor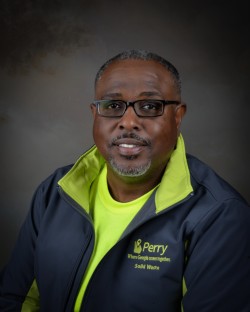 500 Ball Street
Perry, GA 31069
Our Mission
It is the policy of the Perry Sanitation Division to provide a comprehensive and integrated waste management system to handle solid waste in a manner that will protect the public health and welfare and enhance the beauty and quality of our environment.
The Sanitation Division is constantly researching and implementing processes and technologies to make our services fiscally sound and environmentally sustainable. Thank you for helping us to make your home, neighborhood and city a cleaner and better place to live.
Our goals are to:
Educate our citizens regarding the proper disposal of waste.
Collect and properly dispose of all solid waste through proper management.
Eliminate illegal dumping on public and private property.
Abate litter along our roadways.
If you need to report a missed pickup, damaged cart or any other issues with garbage or recycle collection, please call 478-988-2732 or you can use our Your Perry mobile app. Go to your App Store on your mobile phone and download the app for free.