The Street Maintenance Division strives to ensure that the street system in the City of Perry is properly maintained.
Infrastructure Manager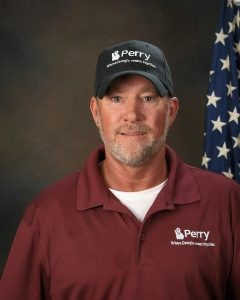 500 Ball Street
Perry, GA 31069
Customer Service – 478-988-2732
Our Mission
We seek to render cost effective and competent service to the citizens of Perry, striving to be responsive to the citizen's request and concerns and handling them in a timely manner. The Street Maintenance Division is responsible for the general maintenance of streets, sidewalks, curbs, gutters, traffic signs, mowing public right-of-ways, street sweeping, and drainage and storm sewer repair/replacement. Street sweeping helps to prevent debris and litter from accumulating in our storm drains which is vital to the prevention of storm water pollution.