Municipal Court
1207 Washington Street
Perry, GA 31069
1207 Washington Street
Perry, GA 31069
City of Perry Solicitor's Office
Chief Judge Freeman has authorized the Solicitor's Office for the City of Perry to offer you an opportunity to resolve your case without appearing in court.
If you wish to take advantage of this opportunity to discuss a resolution of your charges, please email your contact information to perry.solicitor@gmail.com. You may also contact the Solicitor's Office, the law office of Joseph R. Prine, Jr. LLC, at (478) 257-6333. There is no cost to you for contacting the Solicitor's Office and resolving your case prior to your assigned court date.
Should you choose to take advantage of this opportunity, you may be offered a plea recommendation which may prevent or minimize license implication. Additionally, you may be able to avoid future court appearances if you decide to accept the plea recommendation.
The court staff can answer questions about the charges against you, fine amounts, and hearing dates. However, please be advised that court staff cannot make changes to any plea recommendations made by the Solicitor's Office.

Joseph Prine – Solicitor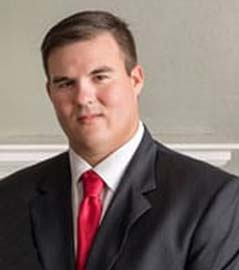 Dylan Hasty – Assistant Solicitor