City events are funded through sponsorships, in-kind donations, and hotel and motel occupancy tax revenue.
Special Events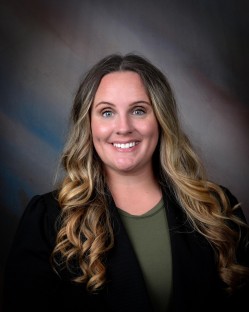 1211 Washington Street
Perry, GA 31069
Read Bio
Special Events Administrator
Communications Administrator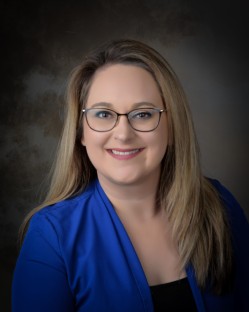 1211 Washington Street
Perry, GA 31069
Read Bio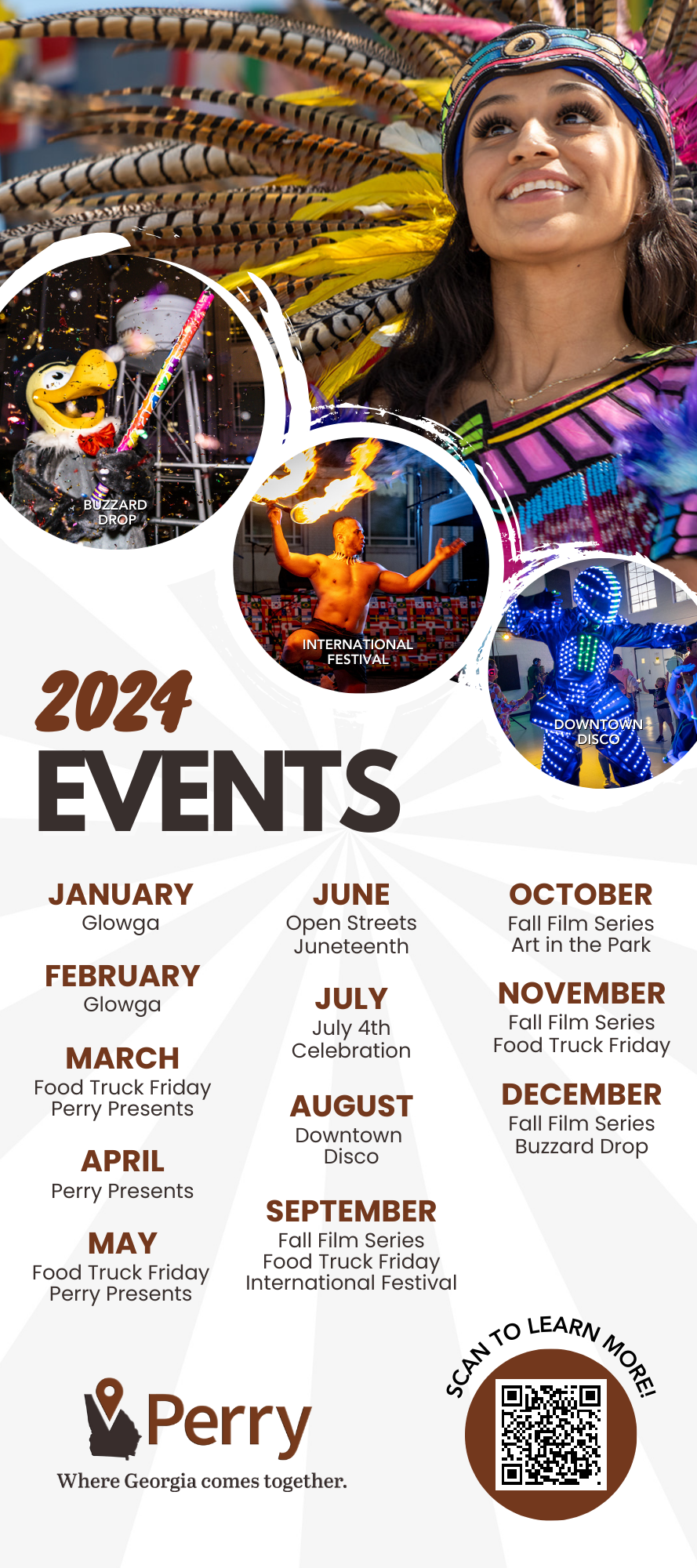 Curious to learn more about festivals and events hosted by community partners such as the Dogwood Festival, the Peaches to the Beaches Yard Sale, the Georgia National Fair, and more? Call the Perry Welcome Center at (478) 988-8000 or find more information online at: visitperry.com.
The City of Perry's Special Events
The City of Perry is excited to bring numerous exciting events to the community and our guests! It is our hope that all of our events provide unique and memorable experiences for everyone. Below is our calendar of upcoming events, but please note that events, dates, and times are subject to change. We are excited for you to join us at this year's events in Perry, where Georgia comes together!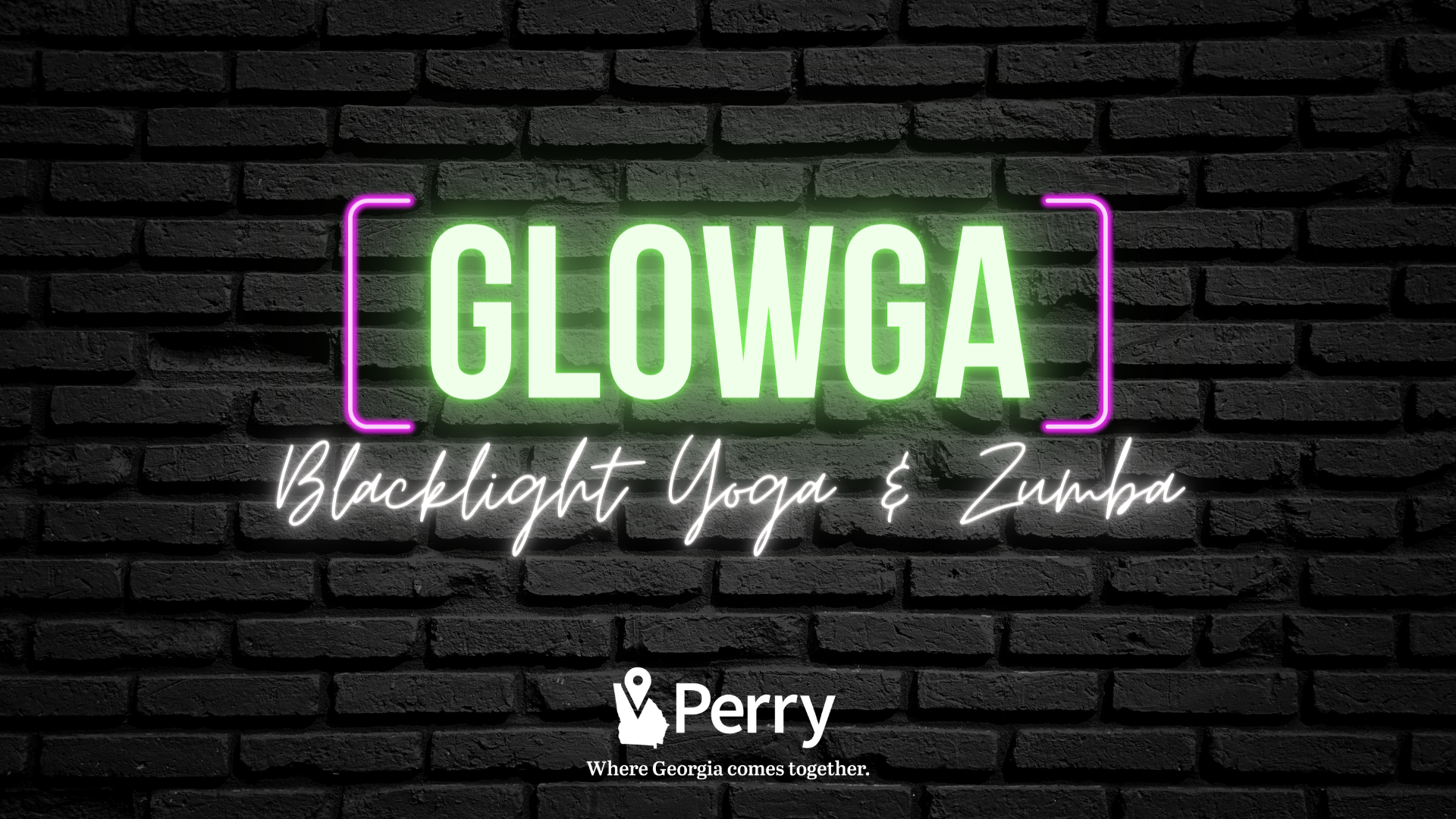 Glowga – Blacklight Yoga & Zumba
January 12 & 26 | February 16 | 7:00 p.m. – 9:00 p.m.
Perry Events Center (1121 Macon Road)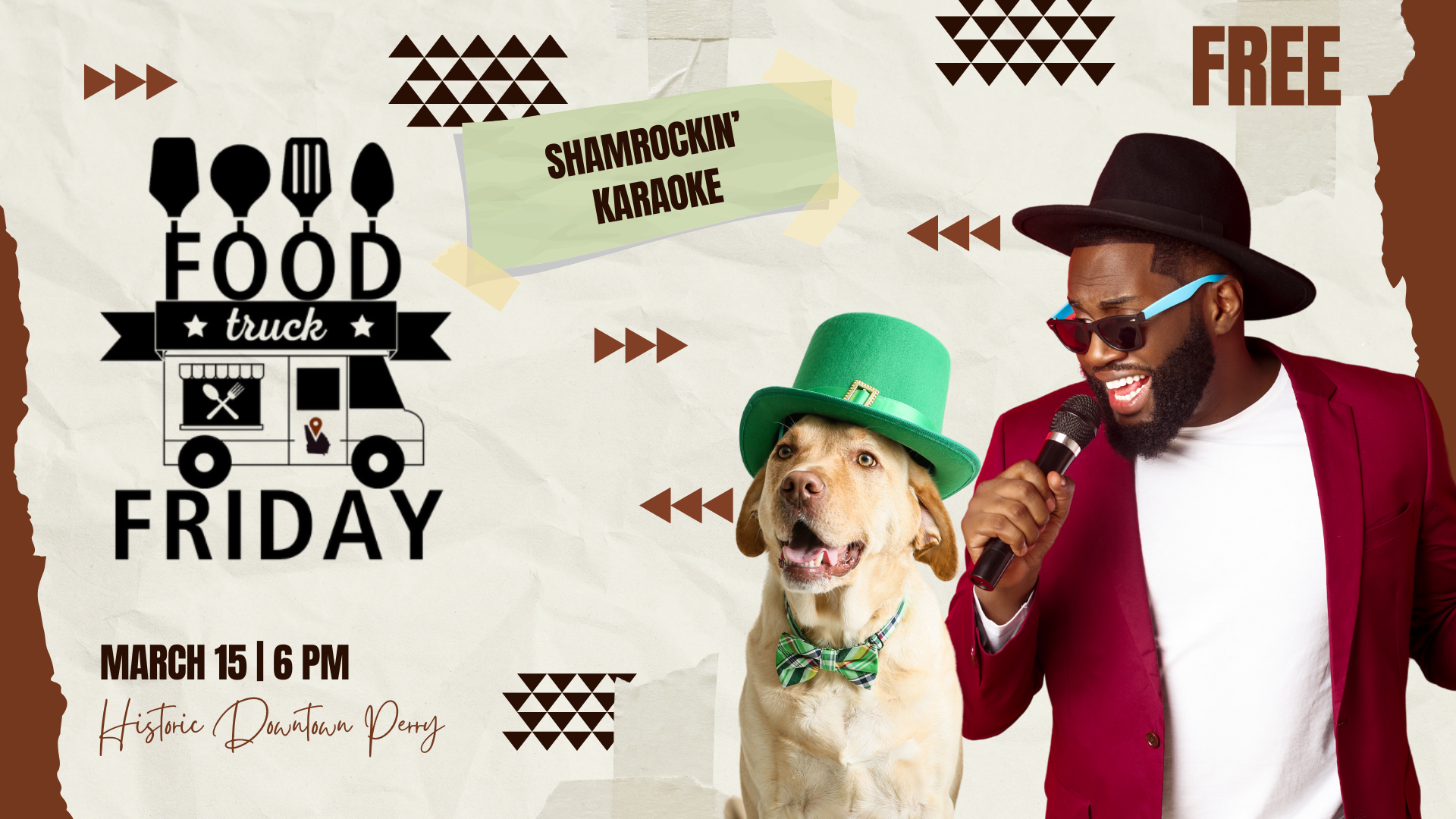 Food Truck Friday – Shamrockin' Karaoke
March 15 | 6:00 p.m. – 10:00 p.m.
Historic Downtown Perry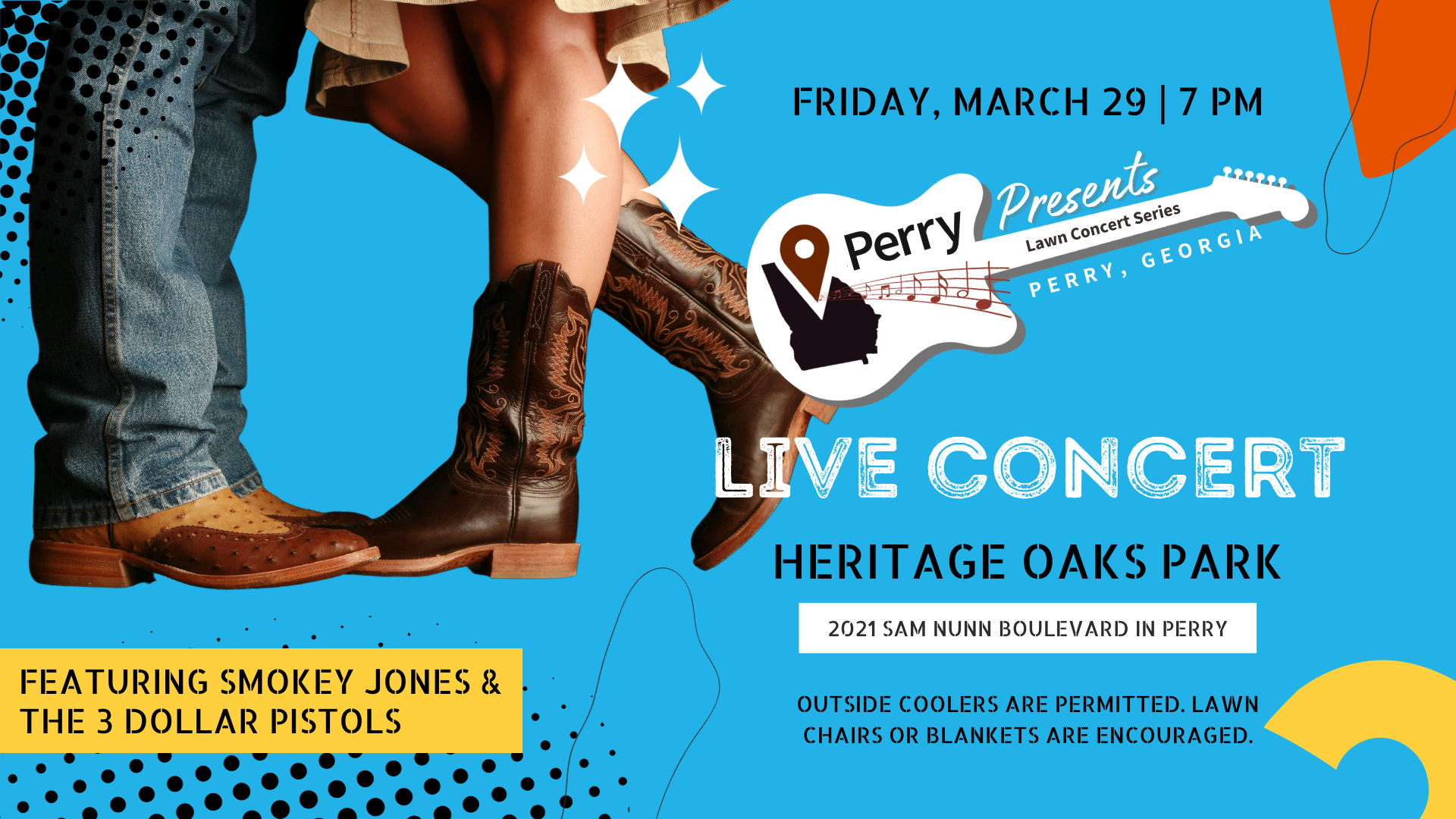 Perry Presents – Lawn Concert Series
March 29 | 7:00 p.m. – 10:00 p.m.
Heritage Oaks Park (2021 Sam Nunn Boulevard)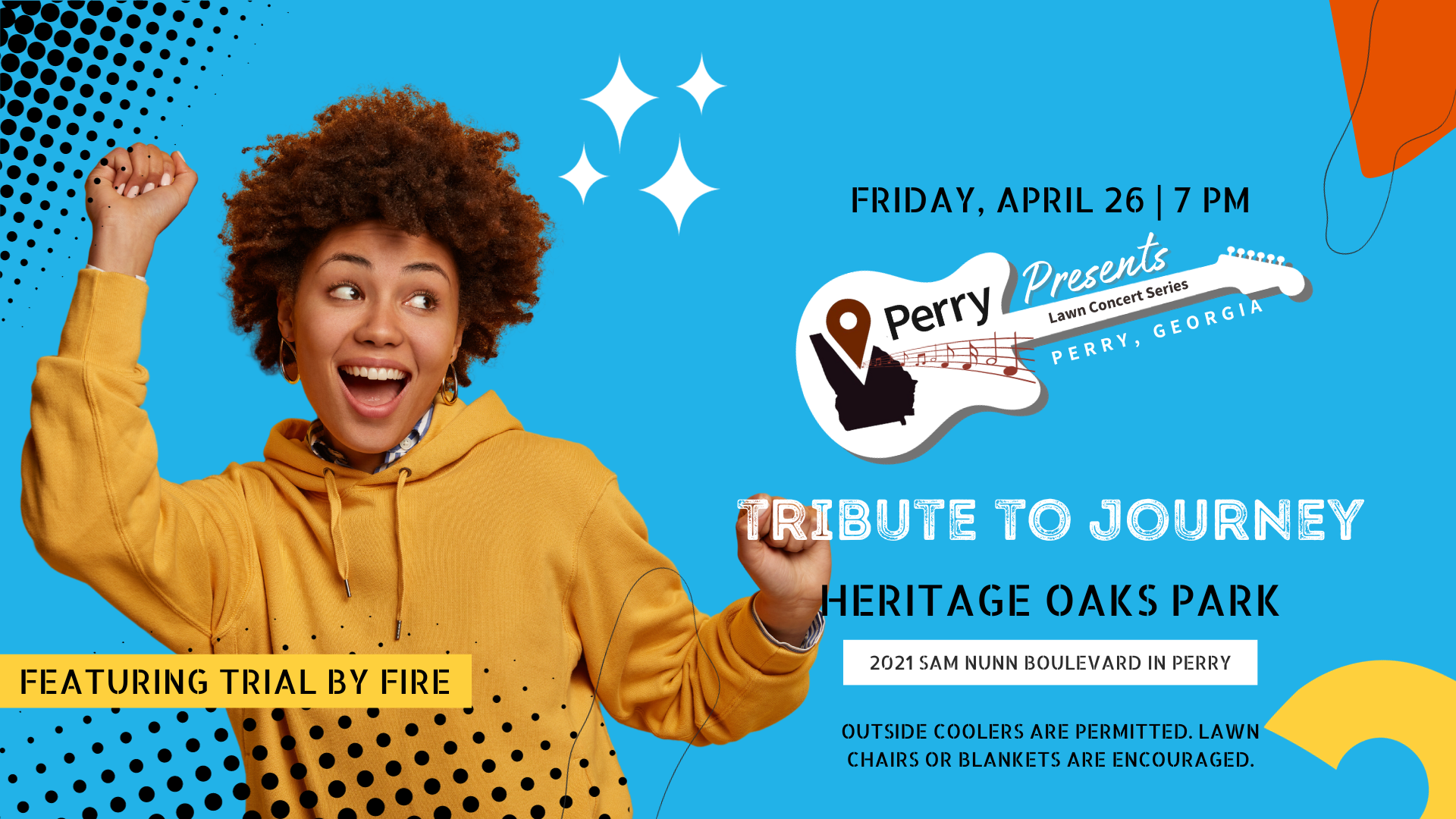 Perry Presents – Tribute to Journey
April 26 | 7:00 p.m. – 10:00 p.m.
Heritage Oaks Park (2021 Sam Nunn Boulevard)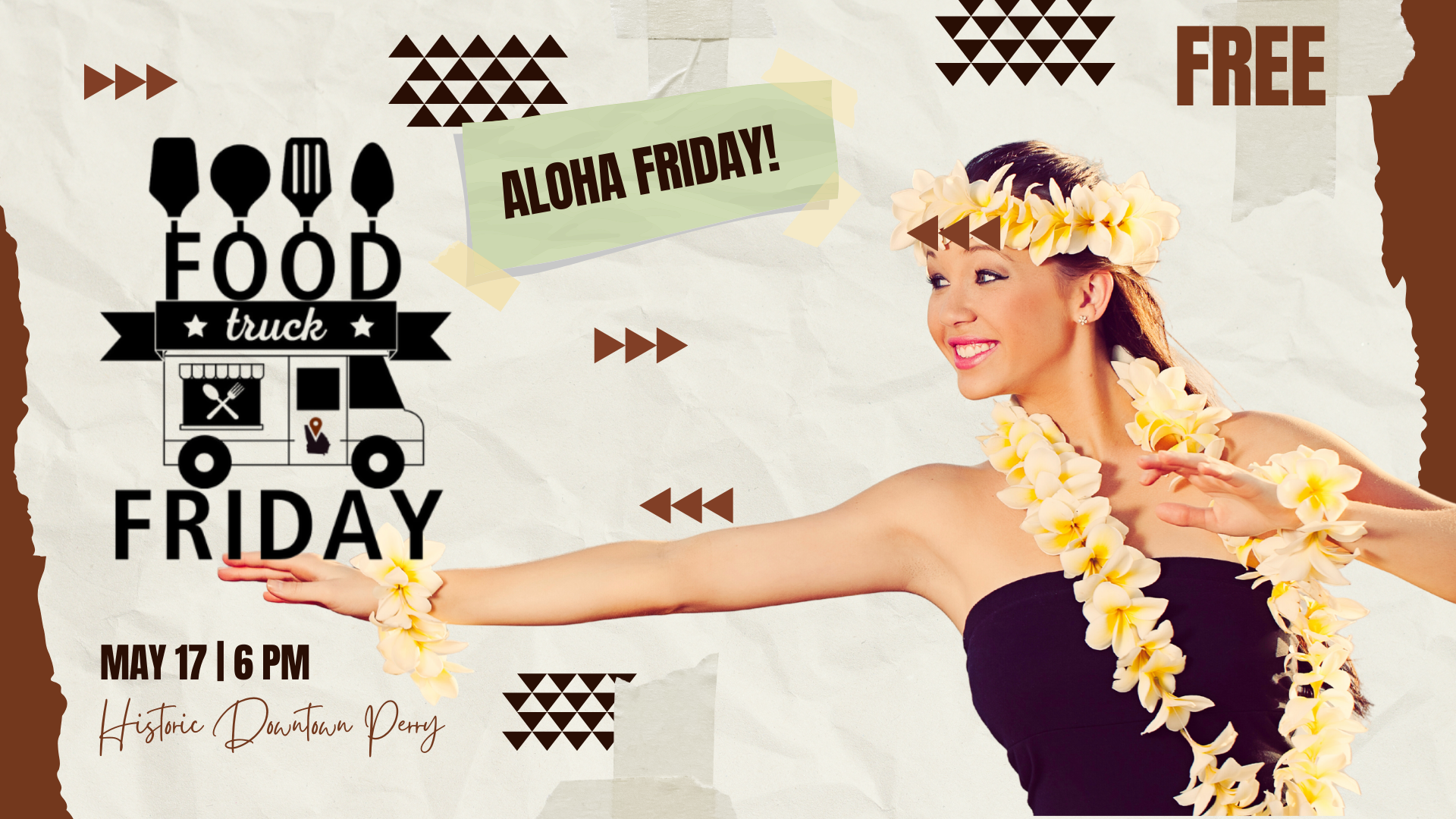 Food Truck Friday – Island Friday
May 17 | 6:00 p.m. – 10:00 p.m.
Historic Downtown Perry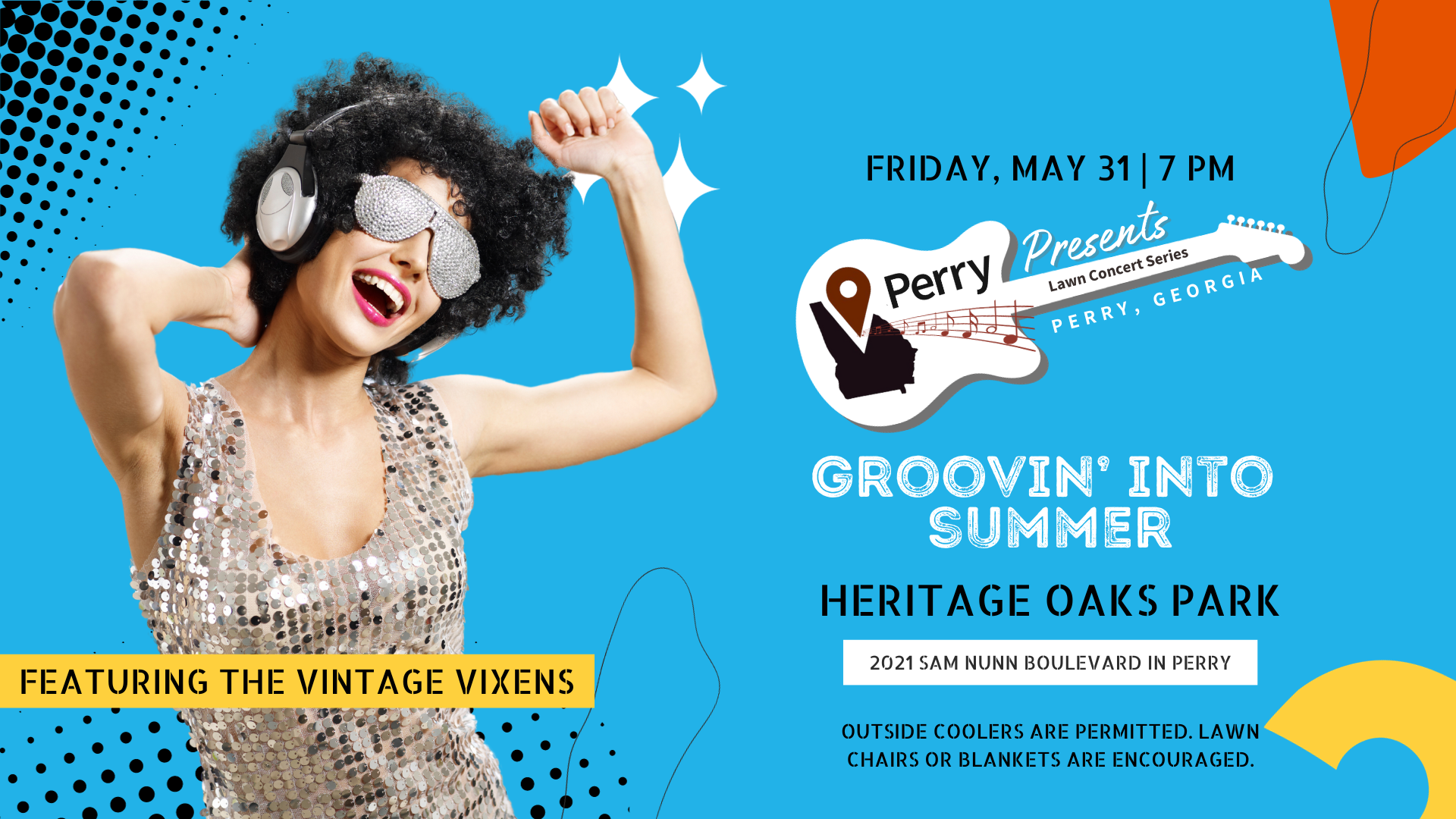 Perry Presents – Groovin' Into Summer
May 31 | 7:00 p.m. – 10:00 p.m.
Heritage Oaks Park (2021 Sam Nunn Boulevard)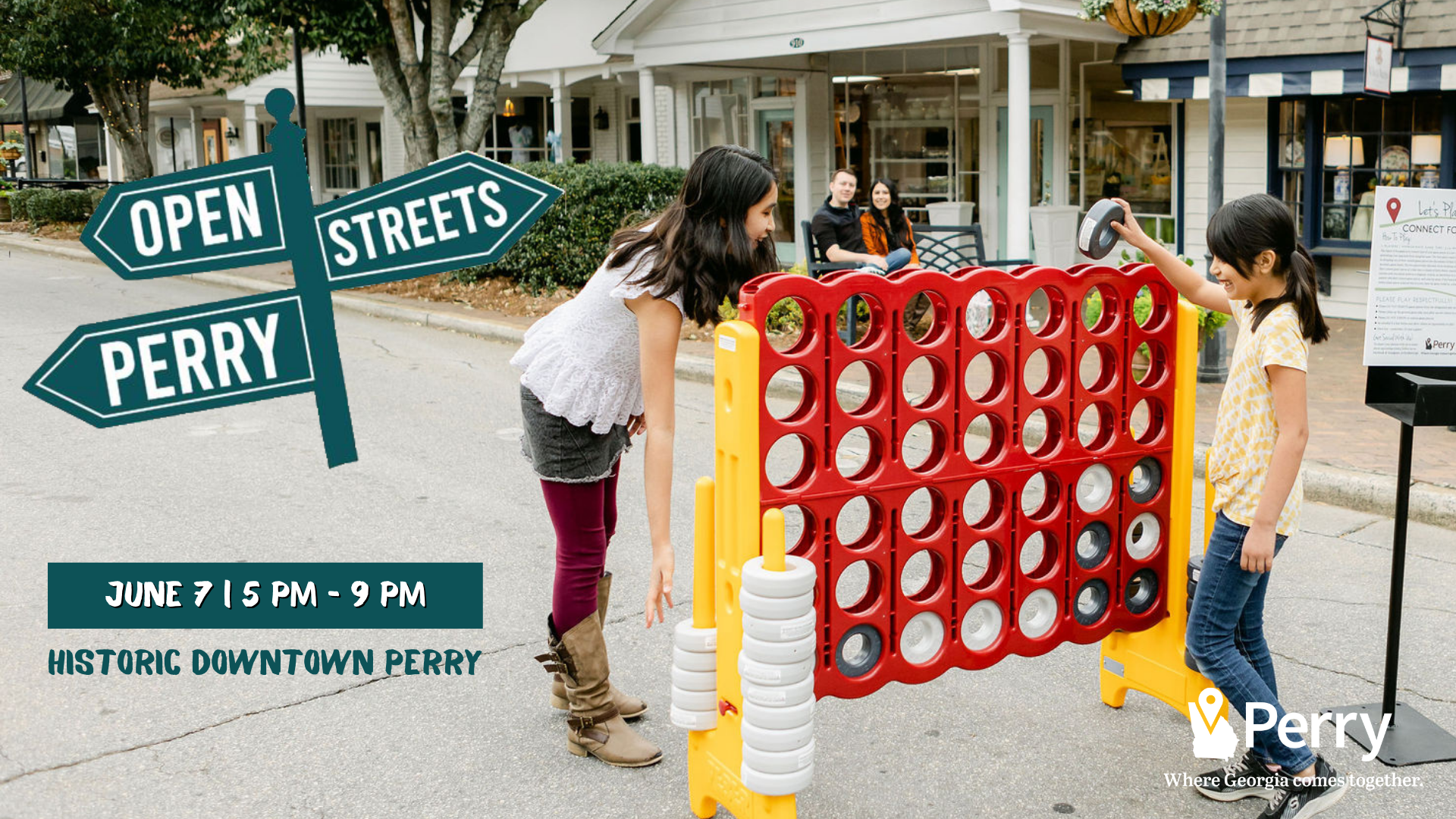 Open Streets
June 7 | 5:00 p.m. – 9:00 p.m.
Historic Downtown Perry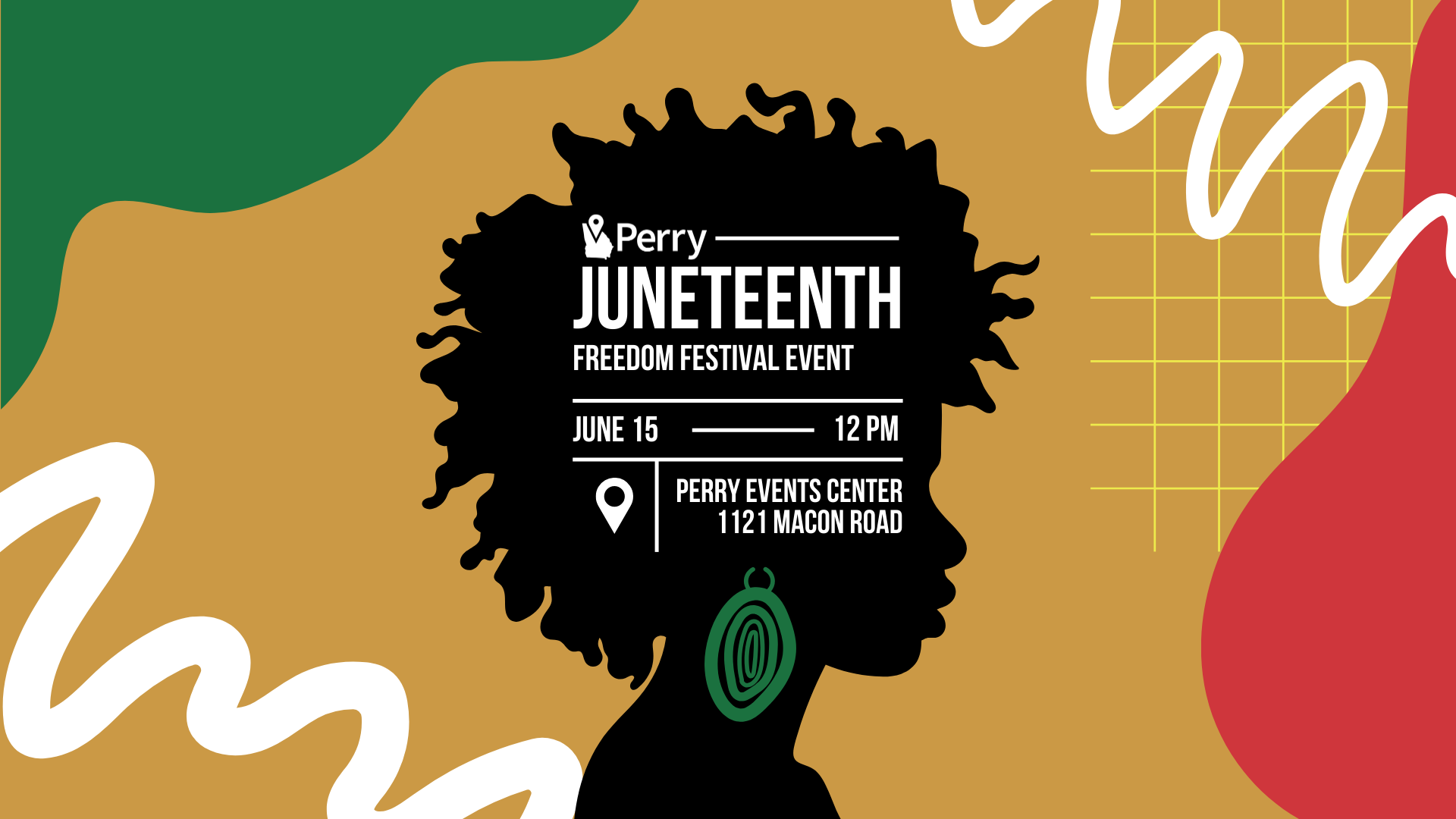 Juneteenth Freedom Festival
June 15 | 12:00 p.m. – 3:00 p.m.
Perry Events Center (1121 Macon Road)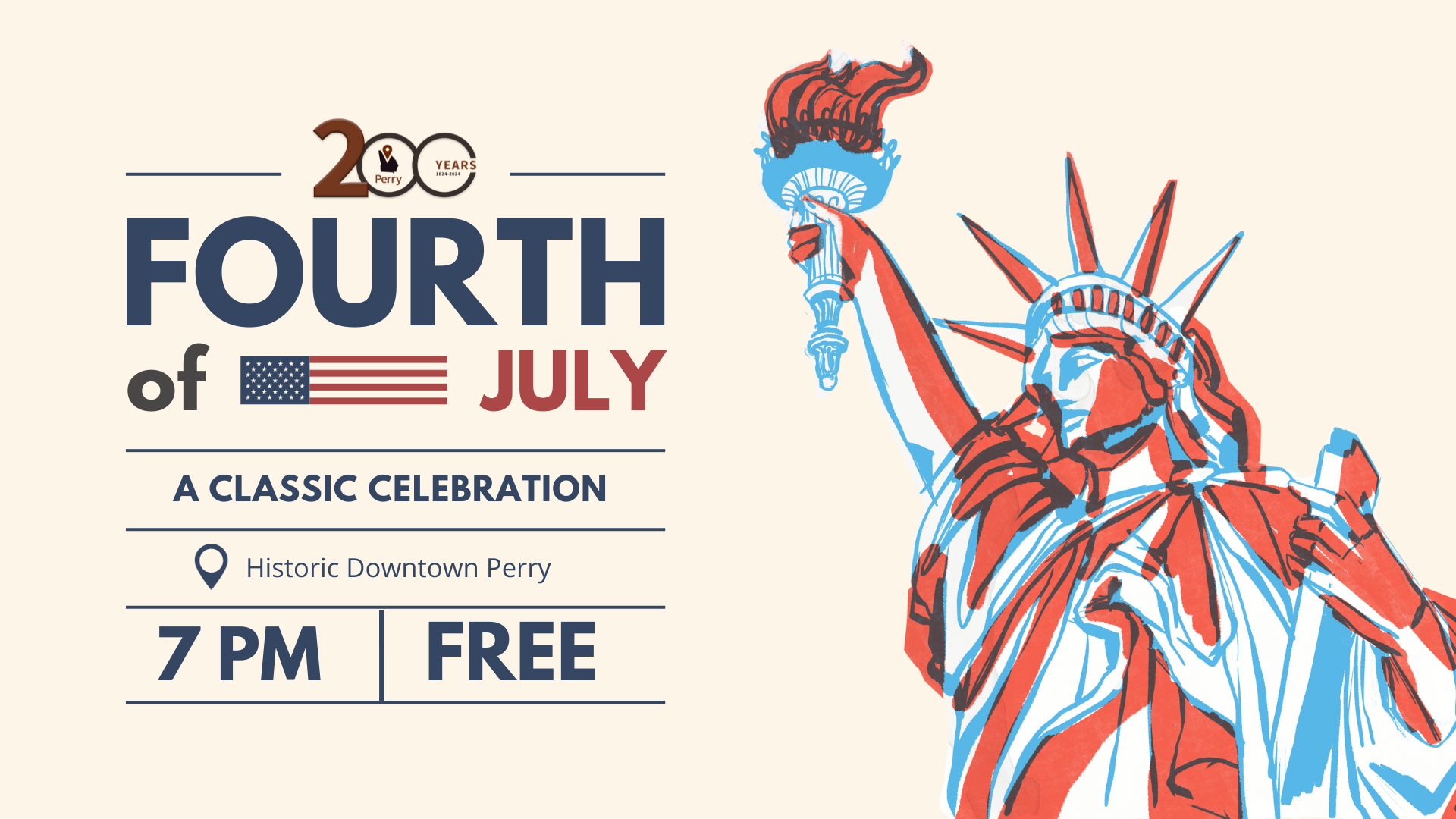 Independence Day Celebration
July 4 | 7:00 p.m. – 9:00 p.m.
Historic Downtown Perry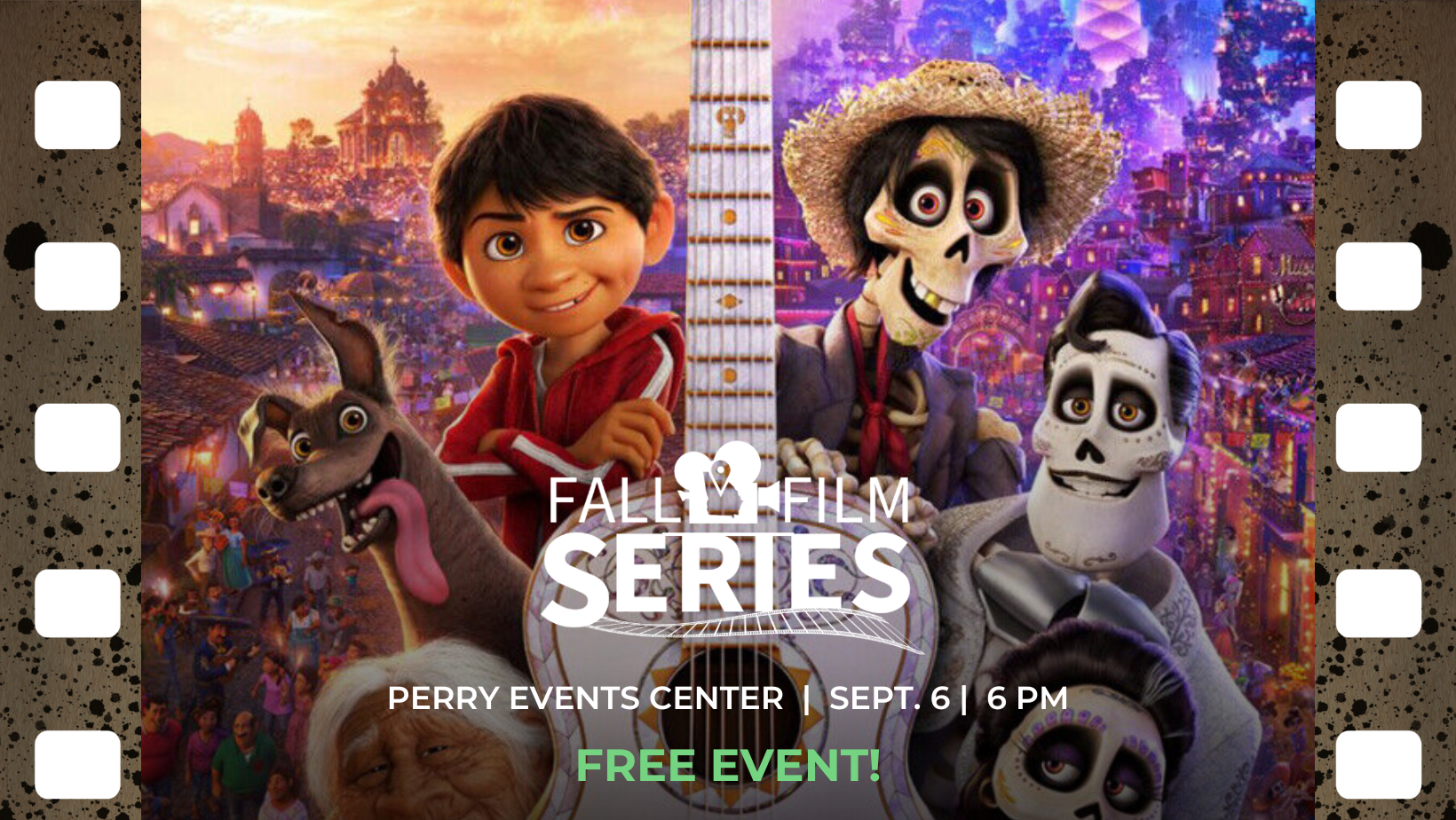 Fall Film Series – Coco
September 6 | 6:00 p.m. – 10:00 p.m.
Perry Events Center (1121 Macon Road)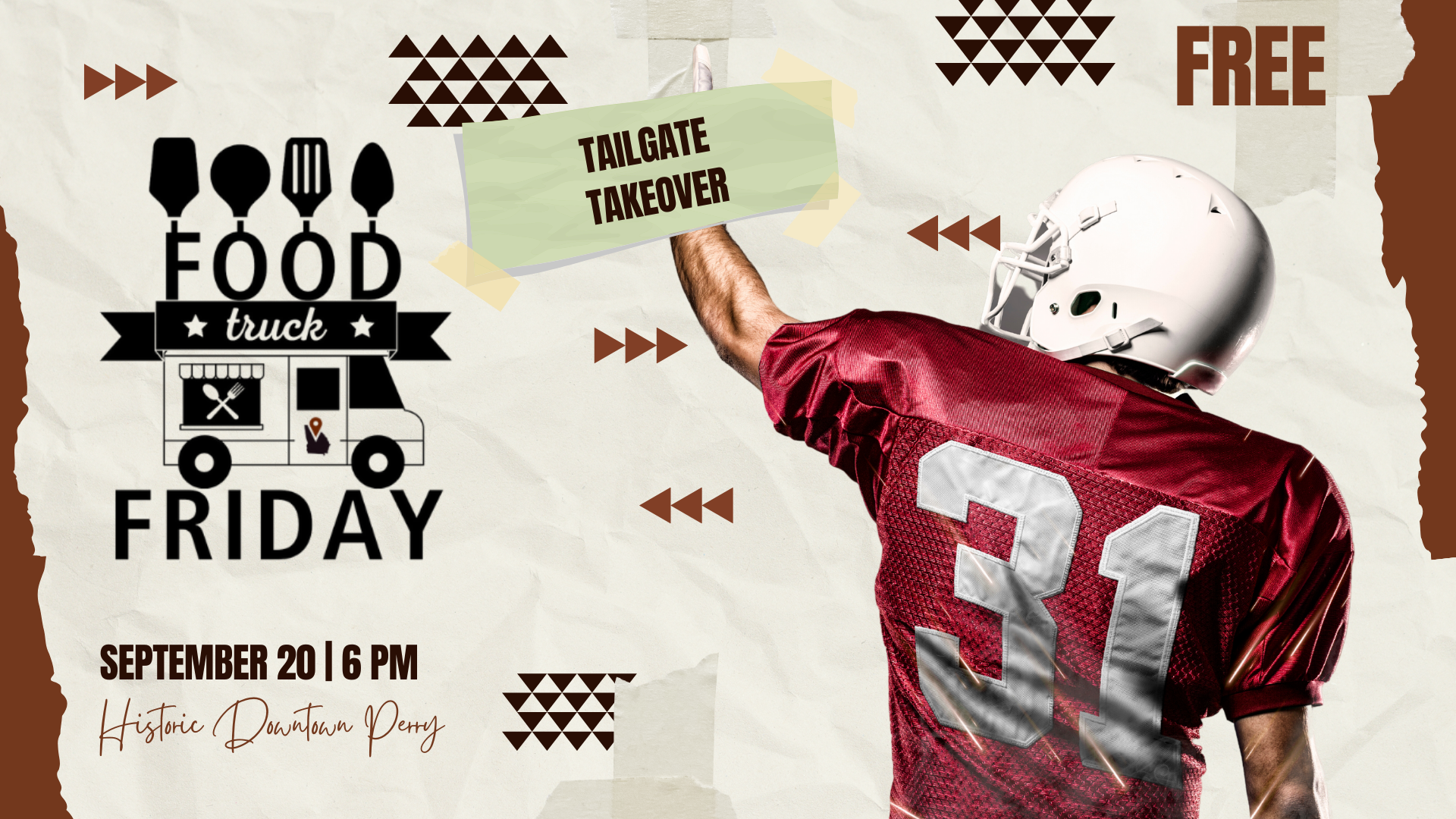 Food Truck Friday – Tailgate Takeover
September 20 | 6:00 p.m. – 10:00 p.m.
Historic Downtown Perry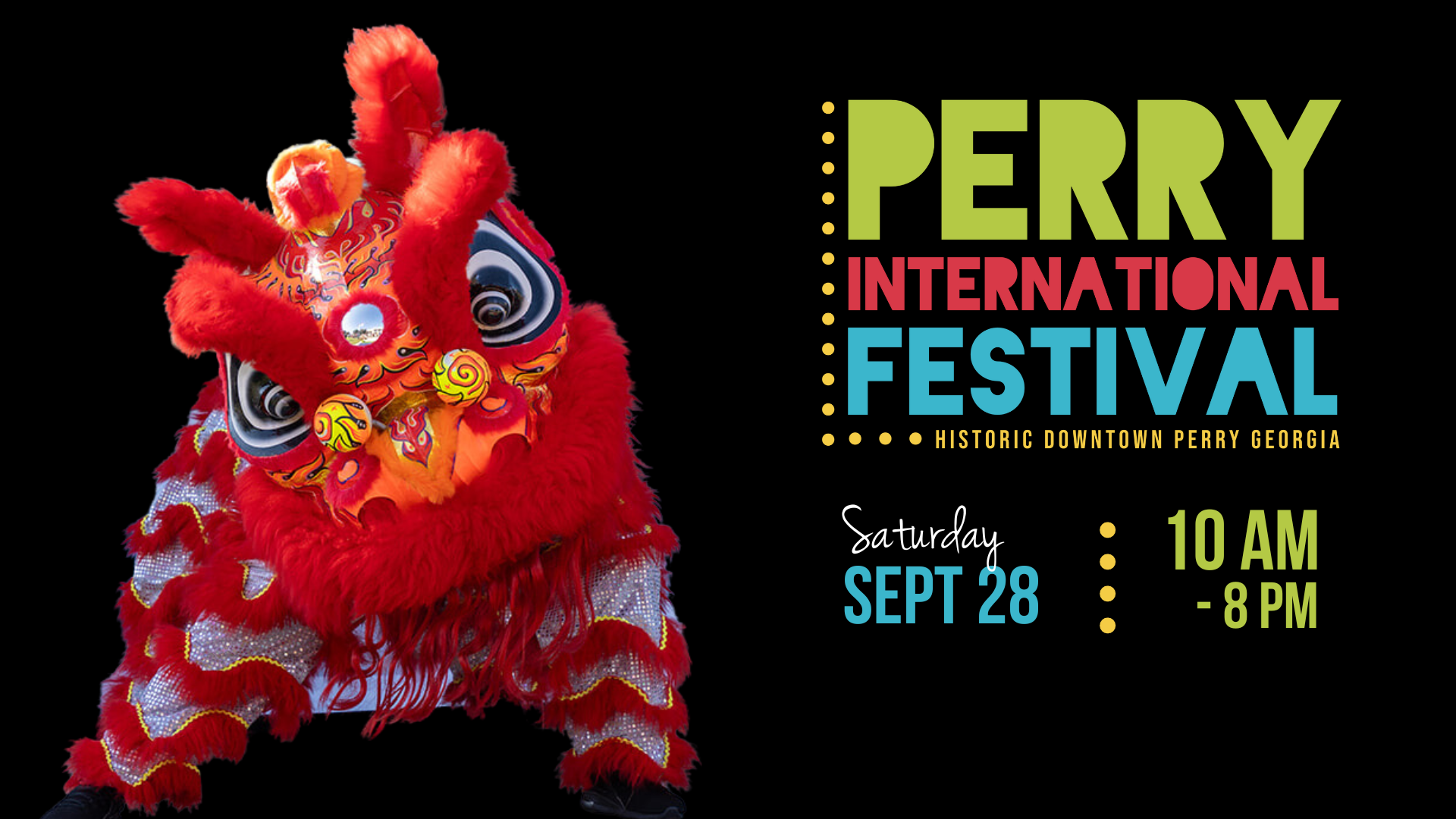 Perry International Festival
September 28 | 10:00 a.m. – 8:00 p.m.
Historic Downtown Perry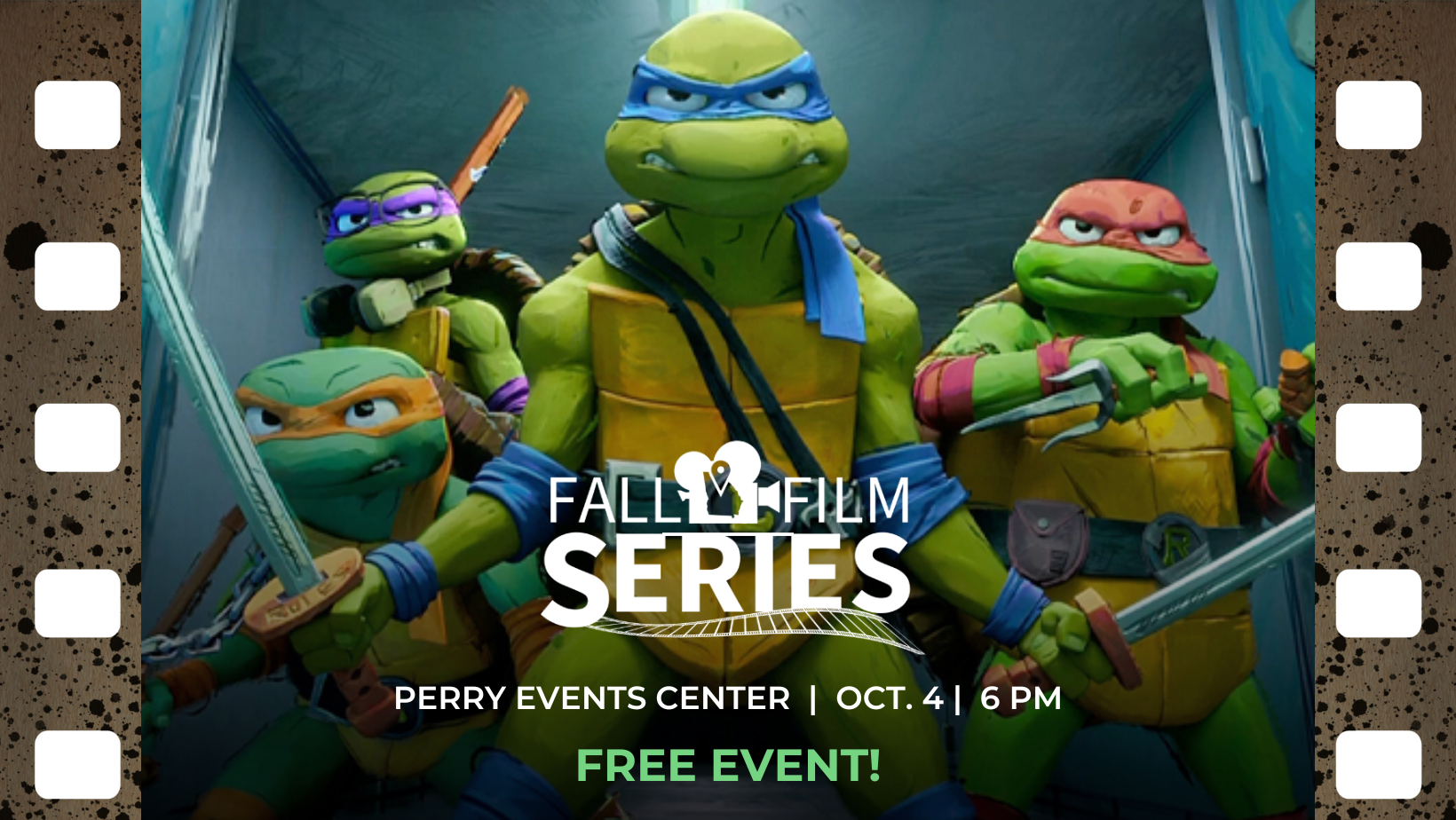 Fall Film Series – TMNT Mutant Mayhem
October 4 | 6:00 p.m. – 10:00 p.m.
Perry Events Center (1121 Macon Road)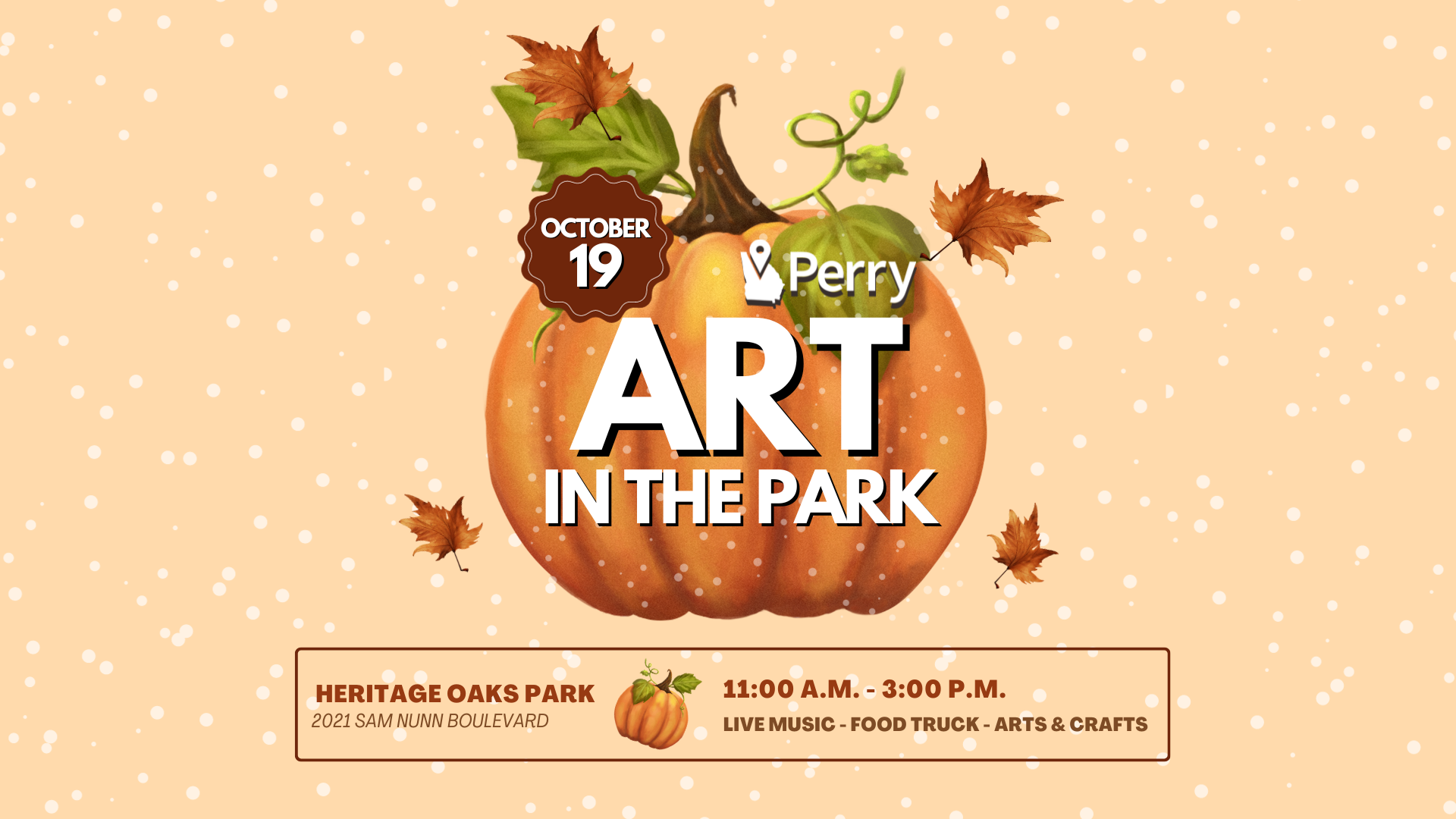 Art in the Park
October 19 | 11:00 a.m. – 3:00 p.m.
Heritage Oaks Park (2021 Sam Nunn Boulevard)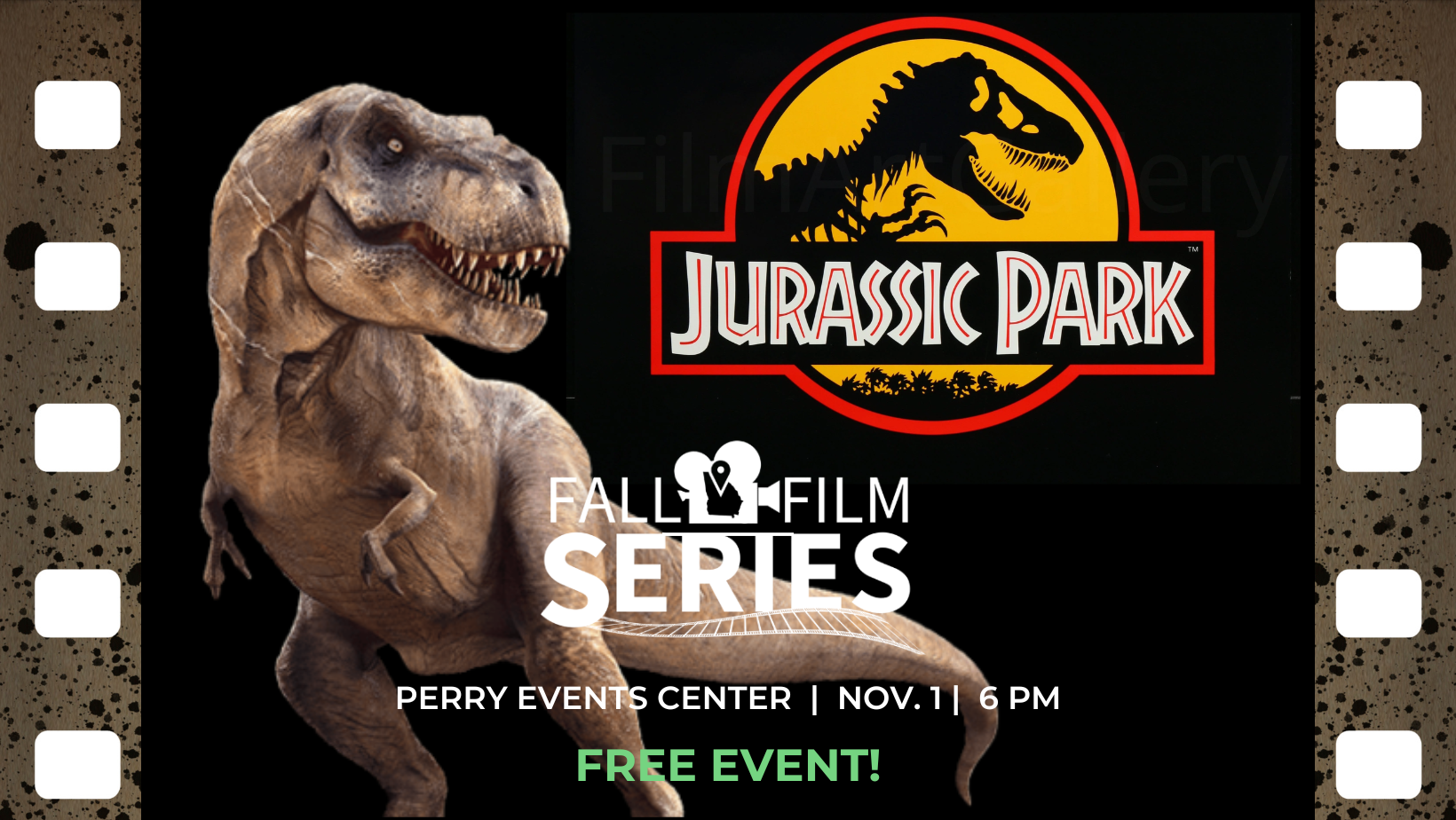 Fall Film Series – Jurassic Park
November 1 | 6:00 p.m. – 10:00 p.m.
Perry Events Center (1121 Macon Road)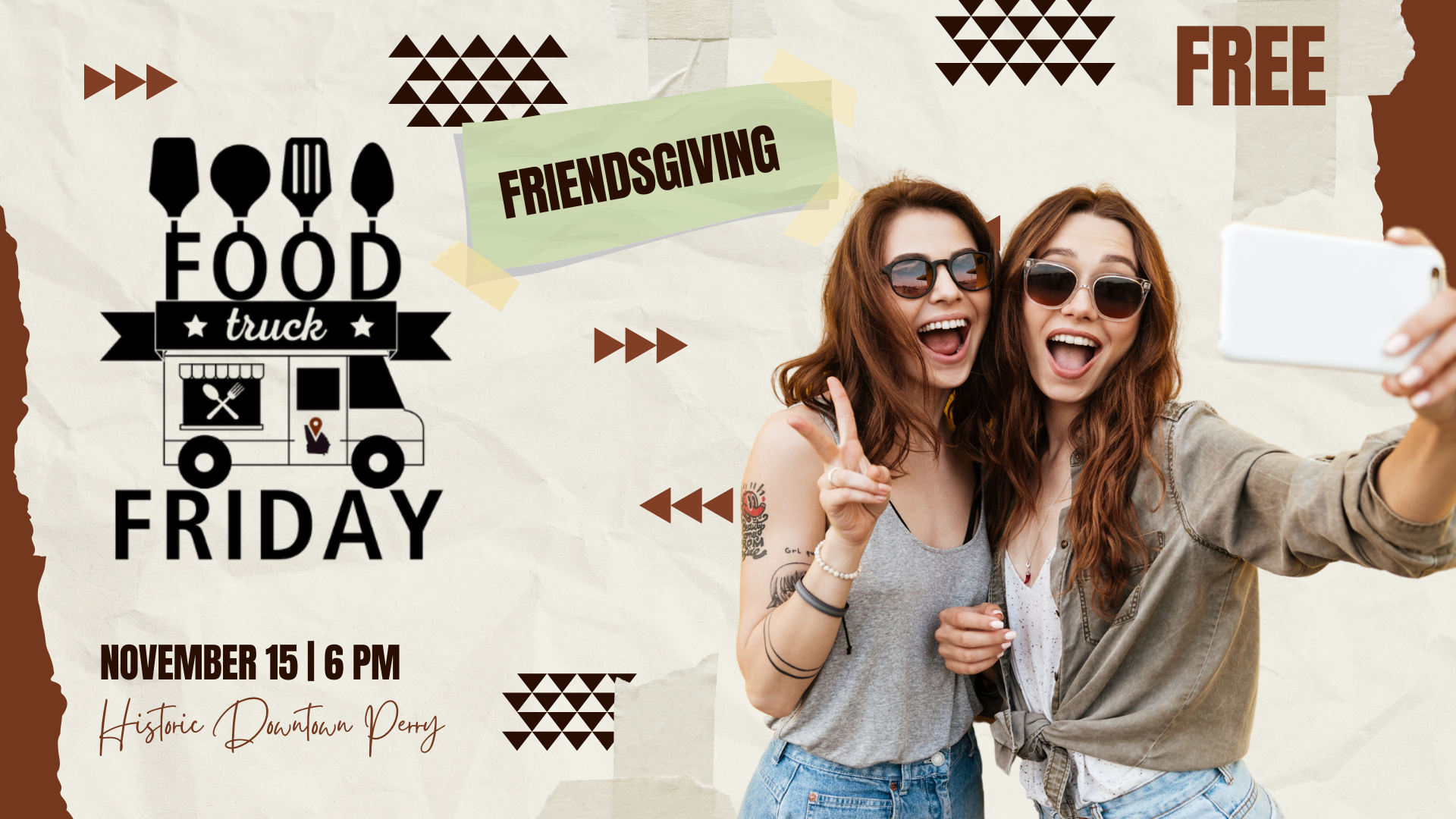 Food Truck Friday – FRIENDSgiving
November 15 | 6:00 p.m. – 10:00 p.m.
Historic Downtown Perry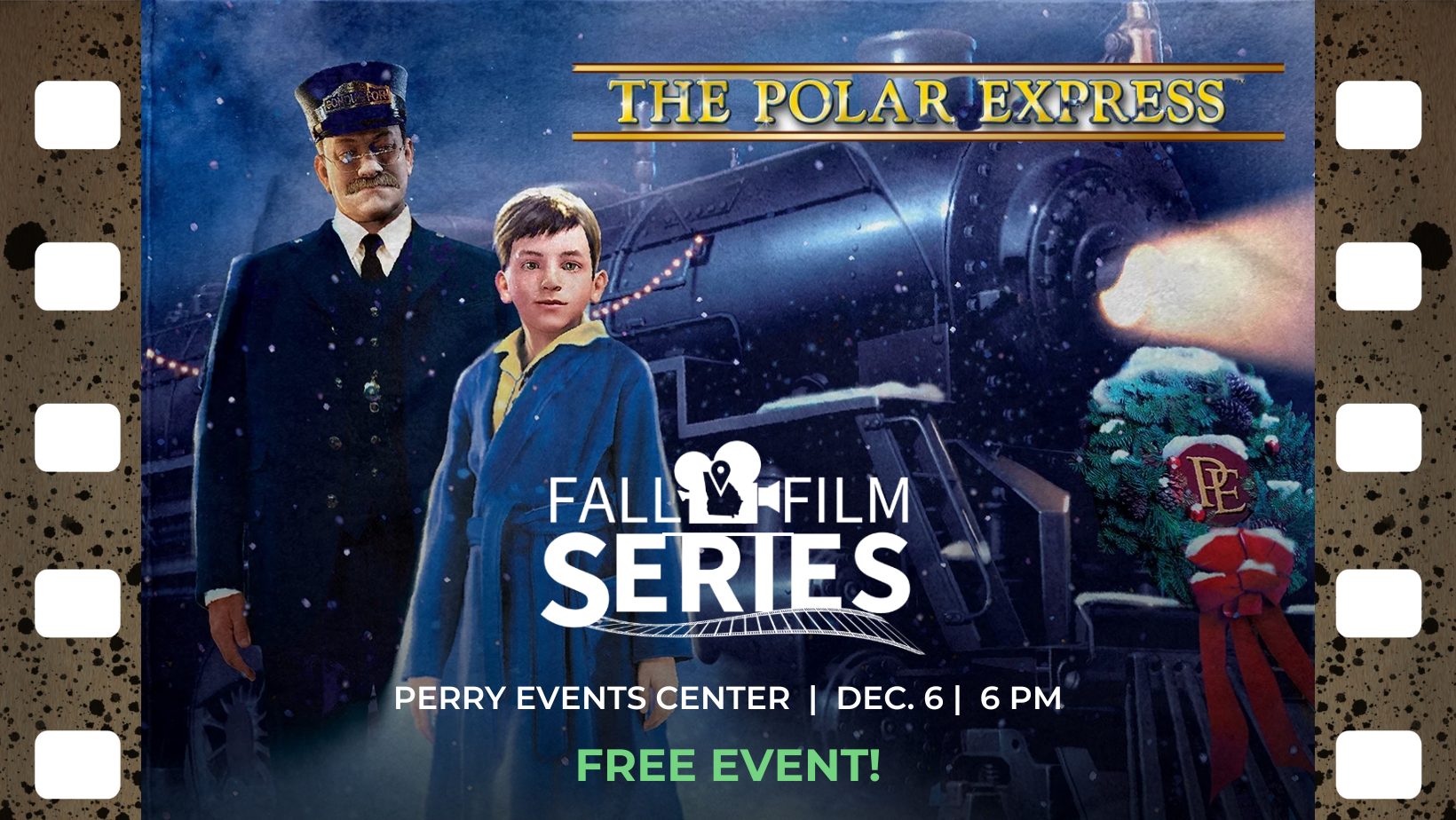 Fall Film Series – The Polar Express
December 6 | 6:00 p.m. – 10:00 p.m.
Perry Events Center (1121 Macon Road)

Buzzard Drop
December 31 | 7:00 p.m. – 12:00 a.m.
Historic Downtown Perry