City events are funded through sponsorships, in-kind donations, and hotel and motel occupancy tax revenue.
Special Events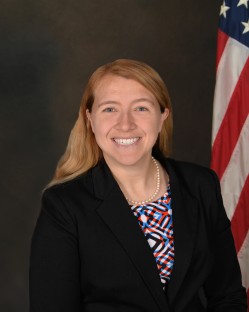 1211 Washington Street
Perry, GA 31069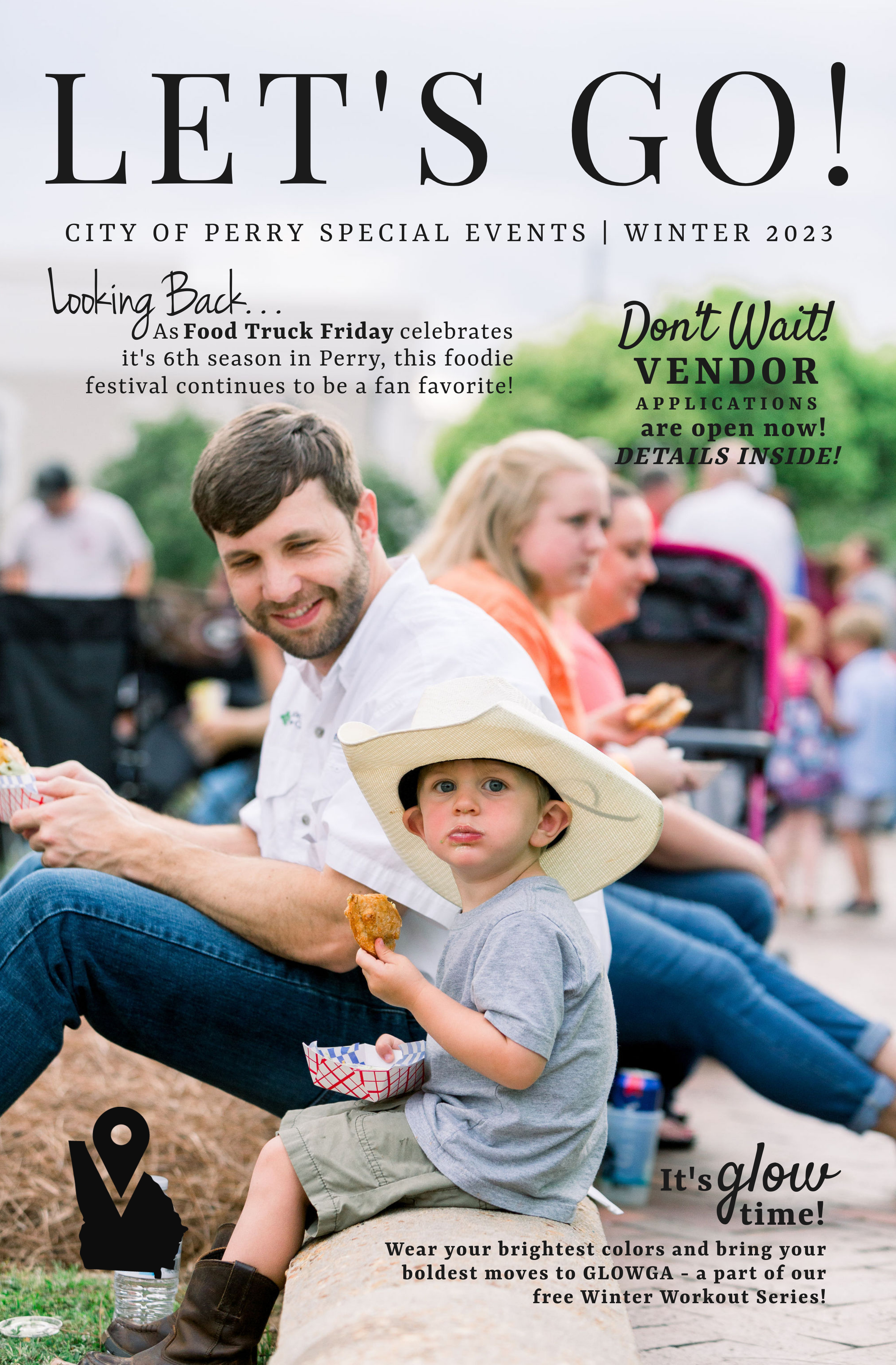 Curious to learn more about festivals and events hosted by community partners such as the Dogwood Festival, the Peaches to the Beaches Yard Sale, the Georgia National Fair, and more? Call the Perry Welcome Center at (478) 988-8000 or find more information online at: visitperry.com.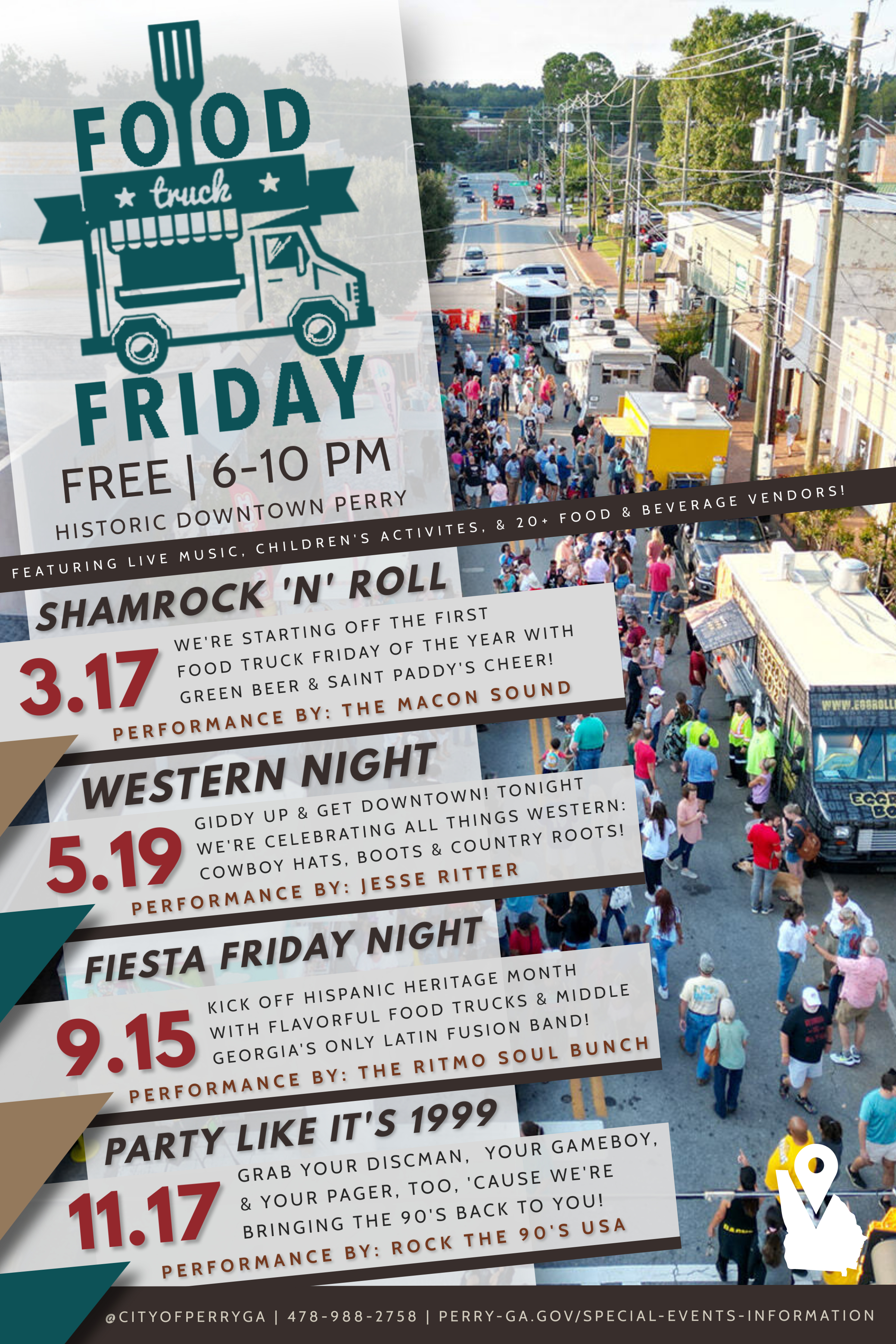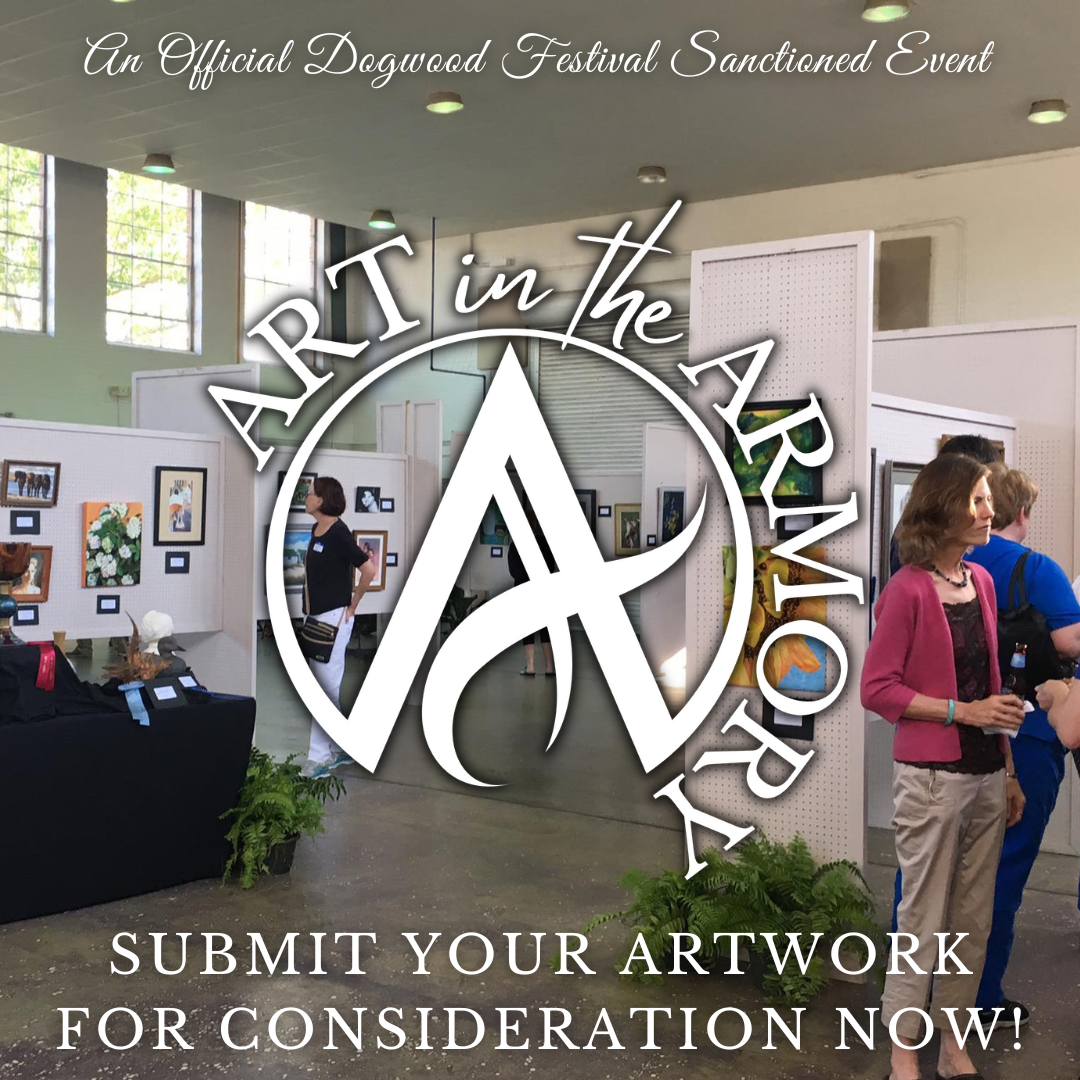 The City of Perry's Special Events
The City of Perry is excited to bring numerous exciting events to the community and our guests! It is our hope that all of our events provide unique and memorable experiences for everyone. Below is our calendar of upcoming events, but please note that events, dates, and times are subject to change. We are excited for you to join us at this year's events in Perry, where Georgia comes together!
FEATURED EVENT: GLOWGA | Friday, January 27 | 5:30 PM – 7:30 PM | Perry Events Center | FREE | Turn off the lights and turn up the music! It's time for GLOWGA - a part of Perry's FREE Winter Workout Series. Featuring blacklights, glow sticks, strobe lights, and more, we welcome you to wear your brightest colors and bring your boldest moves for some amazing all-ages, all-levels glow-in-the-dark workouts!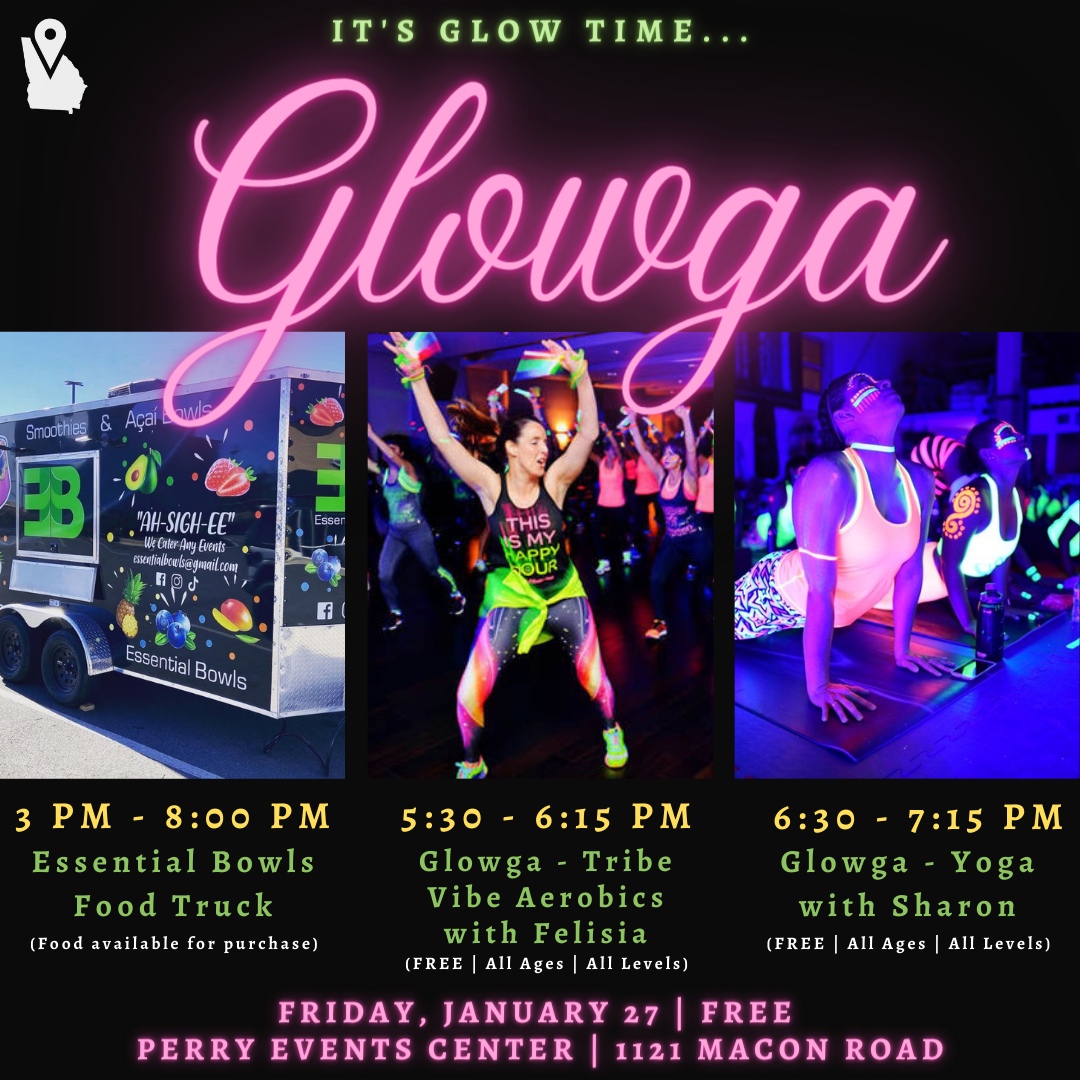 COMING SOON: Perry Selfie Pop-Up | Friday, February 10 – Sunday, February 12 | Perry Events Center | FREE | Express Your Selfie! Pop into the Perry Events Center to partake in the FREE Perry Selfie Pop-Up experience! Make plans now to bring your camera and a few of your favorite friends for an immersive and incredibly Instagrammable event! The Perry Selfie Pop Up experience will bring all of the fun of a Selfie Museum right to the heart of historic downtown Perry! Hosted indoors at the Perry Events Center, this pop-up event will feature more than a dozen unique and fun sets for individuals, couples, friends, and families to snap the perfect selfies and make lasting memories together - for FREE! Each selfie station will feature a unique theme, backdrop, and props for you and your posse to pose with!