Animal Control operates daily from 8:00 a.m. until 5:00 p.m., Monday through Friday (excluding holidays).
Office: 478-988-2888 | Cell: 478-338-0199
Animal Control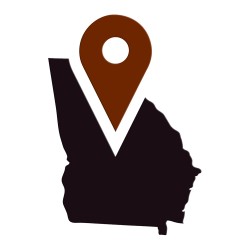 1207 Washington Street
Perry, GA 31069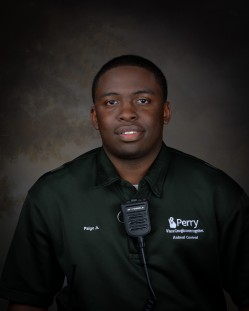 480 Ball Street
Perry, GA 31069
Non-Domestic Animals
In residential districts, keeping of non-domestic animals is restricted based on certain conditions. This applies to the keeping of chickens and ducks.
Please contact Animal Control at 478-988-2888 for more information.
Animal Control
The Animal Control Section manages and protects the animal population of Perry. We enforce the animal ordinances that protect the health and welfare of the citizens of Perry and we strive to place as many unwanted animals as possible into suitable homes.
The facility is located at 480 Ball St., Perry, GA 31069, located behind the City of Perry's Maintenance Facility at the intersection of Ball Street and Tucker Road. You can contact them by phone at 478-988-2888.
Animal Control operates daily from 8:00 a.m. until 5:00 p.m., Monday through Friday and are available for on-call, after-hours emergency response per policy City of Perry Animal Control On-Call Policy.
Adoptions
The Animal Control Facility handles adoption services at their location when adoptable pets are available. The Animal Control Facility also works with FOPAS or any other licensed agency in order to adopt an animal. In cooperation with the shelter, the Friends of the Perry Animal Shelter (FOPAS) also has pets for adoption at their facility located at 204 Kellwood Drive in Perry.
If you are interested in adopting any of the available animals, please contact Animal Control at (478) 338-0199.
Education & Outreach
The Animal Control Facility provides humane education and responsible pet ownership presentations to schools and other organizations. At these presentations, our Animal Control Officers emphasize such topics as public safety, dog bite prevention, responsible pet ownership and the humane care of animals. The facility provides lost and found information, animal care education, and pet adoption services.
Animal Complaints
If you need an Animal Control Officer to respond to you to handle an animal complaint you must contact the Houston County 911 Center by calling 911 or (478) 542-2000. An officer will be sent to you. Animal Control operates daily from 8:00 a.m. until 5:00 p.m., Monday through Friday and are available for on-call after hours for high priority and emergency response calls. On-Call personnel can be reached after hours at 478-339-0199.
City Code Relative to Animals in Perry