Public Works Executive Secretary
Public Works Executive Secretary
Solid Waste Supervisor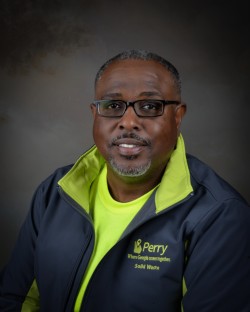 500 Ball Street
Perry, GA 31069
Solid Waste Secretary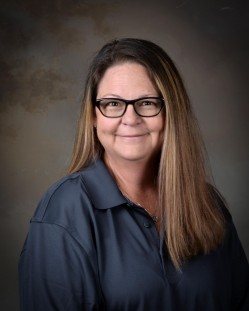 500 Ball Street
Perry, GA 31069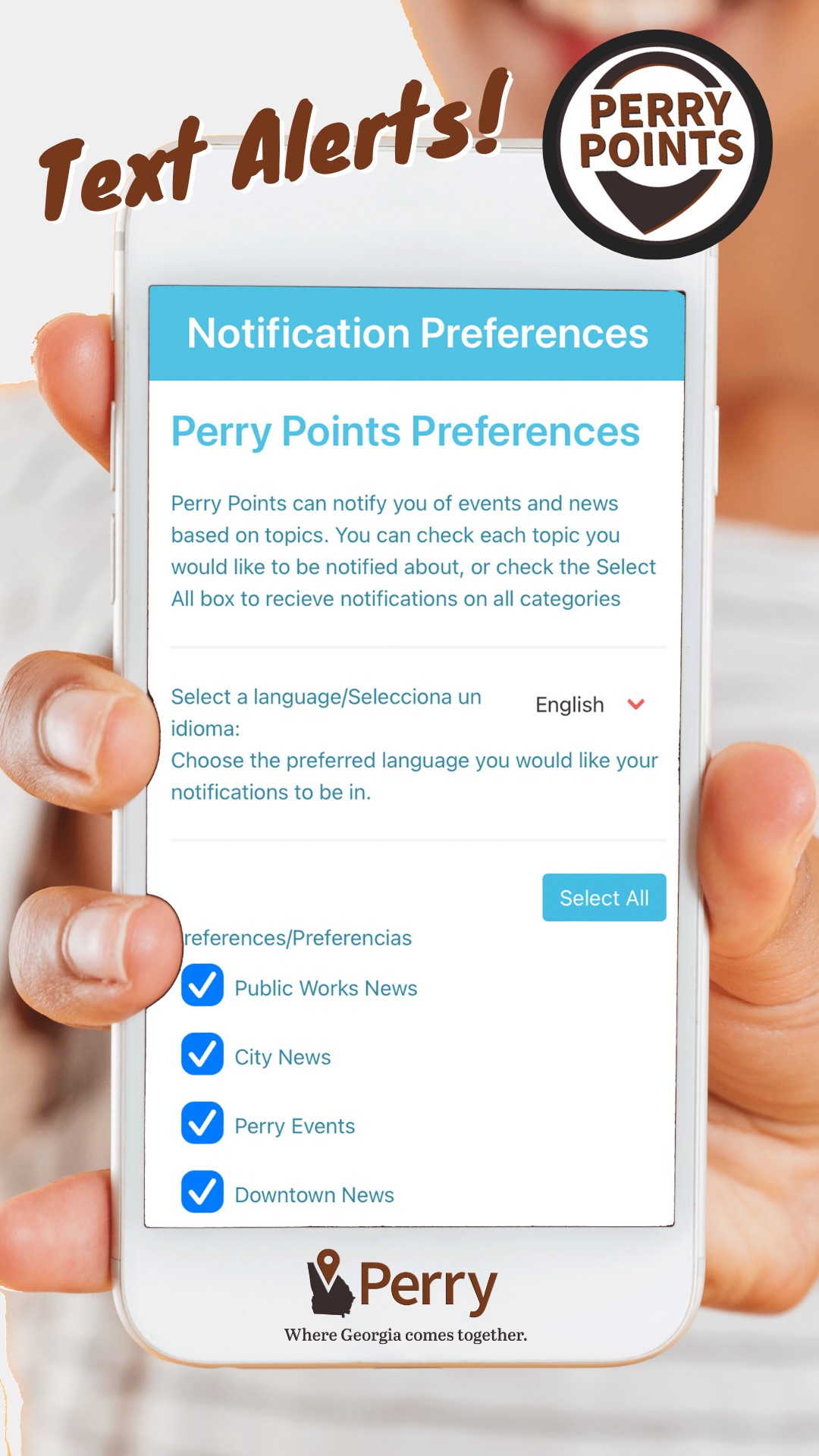 Get Public Works related news sent straight to your smartphone!
Trash Schedule Updates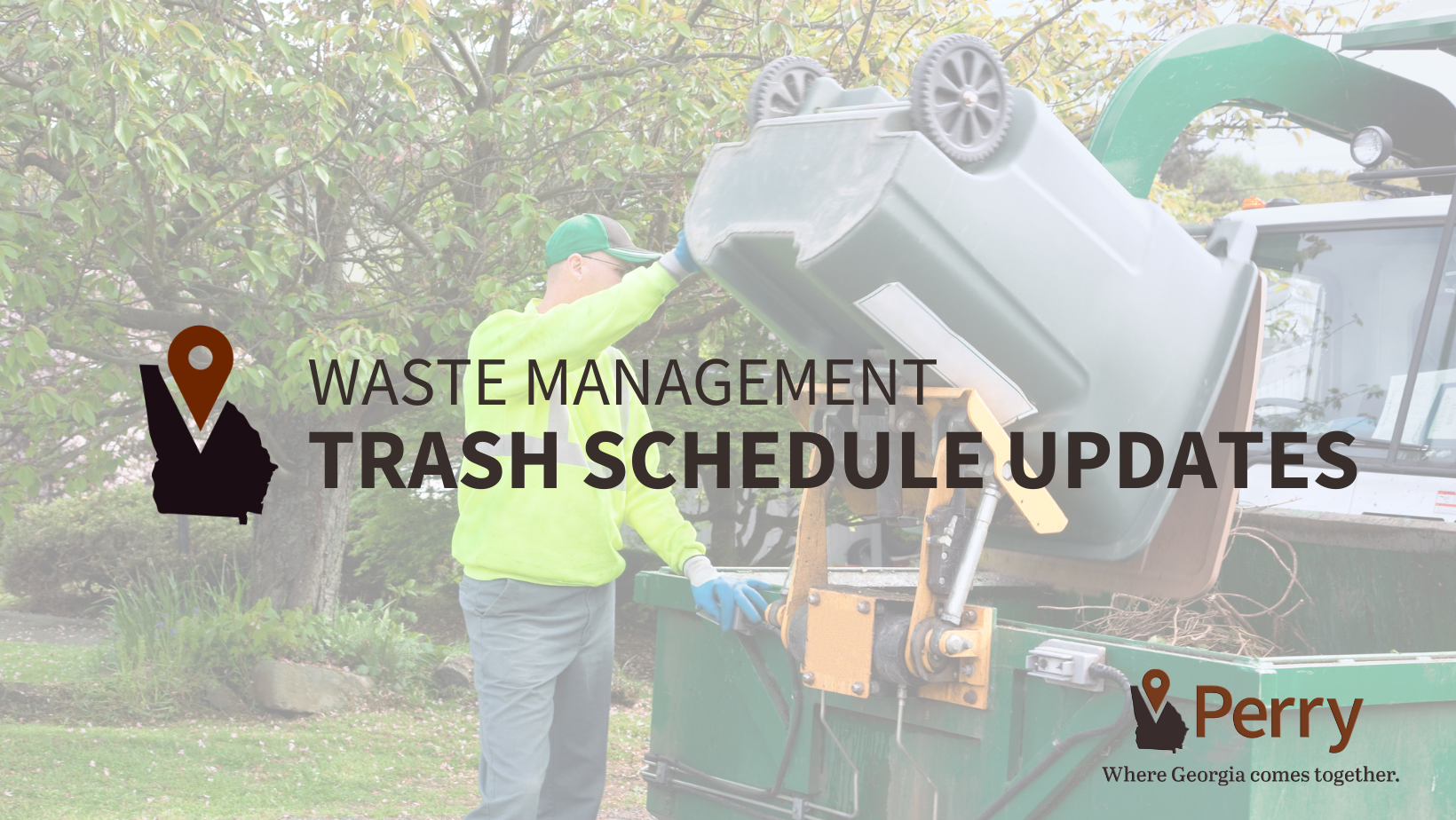 This page is updated as needed with the latest information on trash pickup schedules.
If your trash or recycling appears to be missed on your scheduled pickup day, you can now check below for any updates on route delays on the following business day.
Current Trash Updates
9/26/2023 | Recycling | On Schedule
9/26/2023 | Garbage | On Schedule