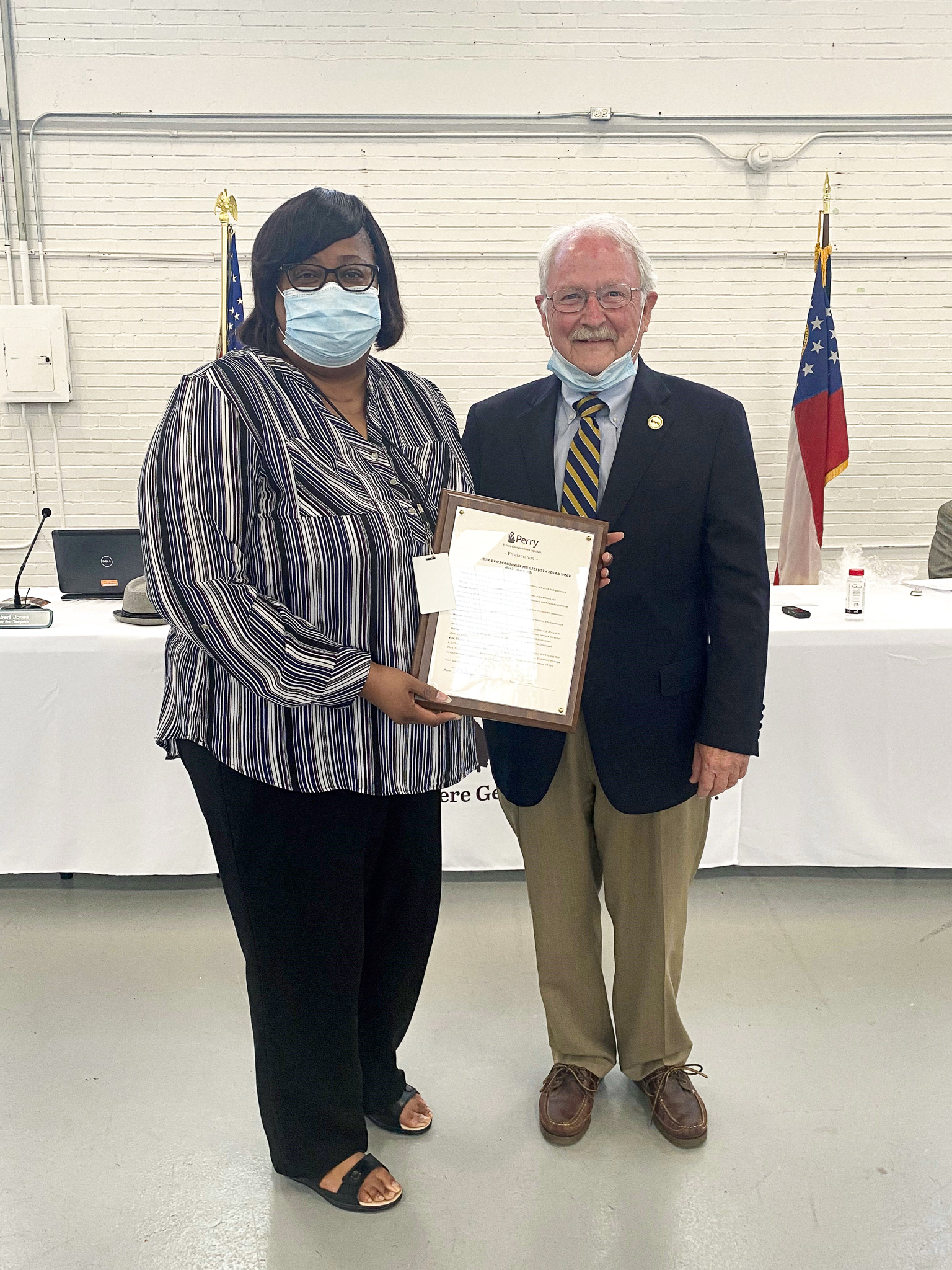 The City of Perry recognized City Clerk Annie Warren during Professional Municipal Clerks Week.
The Office of the Professional Municipal Clerk is the oldest among public servants and provides the professional link between citizens and the local governing bodies and agencies of government at other levels. They serve as the information center on functions of local government and community.
Ms. Warren serves as the custodian of the City Seal and all records adopted by Mayor and Council. She also manages the official Code of Ordinances.
This week we extend our appreciation to our Professional Municipal Clerk, Annie Warren, and to all Professional Municipal Clerks for their vital services to our government and citizens.