Criminal Record Restriction Day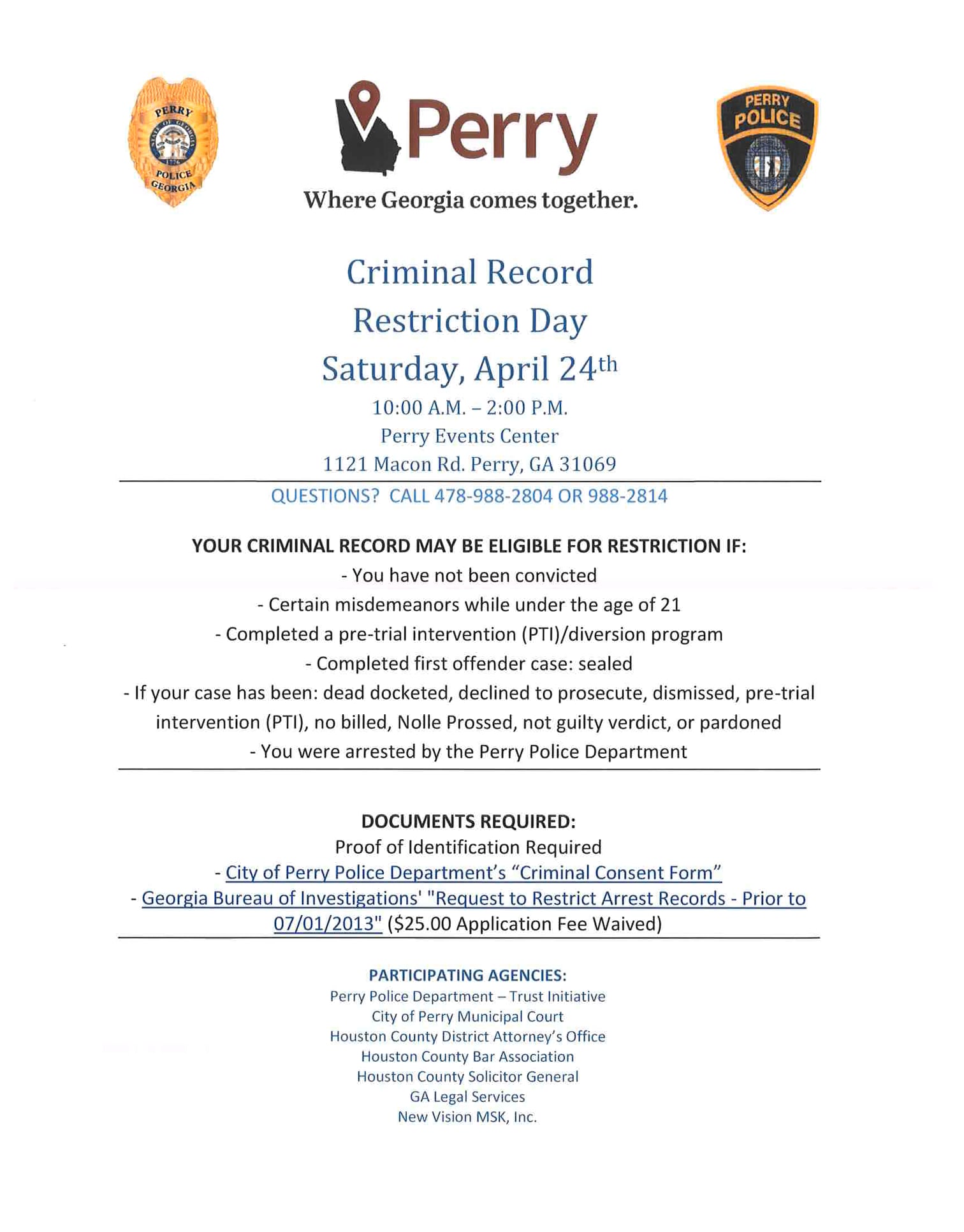 The Perry Police Department, Trust Initiative, and other participating agencies, are hosting Criminal Record Restriction Day on April 24, 2021 from 10:00 A.M.- 2:00 P.M. at the Perry Events Center.

Your criminal record may be eligible for restriction if:
You have not been convicted
Certain misdemeanors while under the age of 21
Completed a pre-trial intervention (PTI)/diversion program
Completed first offender case: sealed
If your case has been: dead docketed, declined to prosecute, dismissed, pre-trial intervention (PTI), no billed, Nolle Prossed, not guilty verdict, or pardoned
You were arrested by the Perry Police Department
Documents required:
The $25 application fee is waived for this event only.

Questions? Call 478-988-2804 or 478-988-2814.