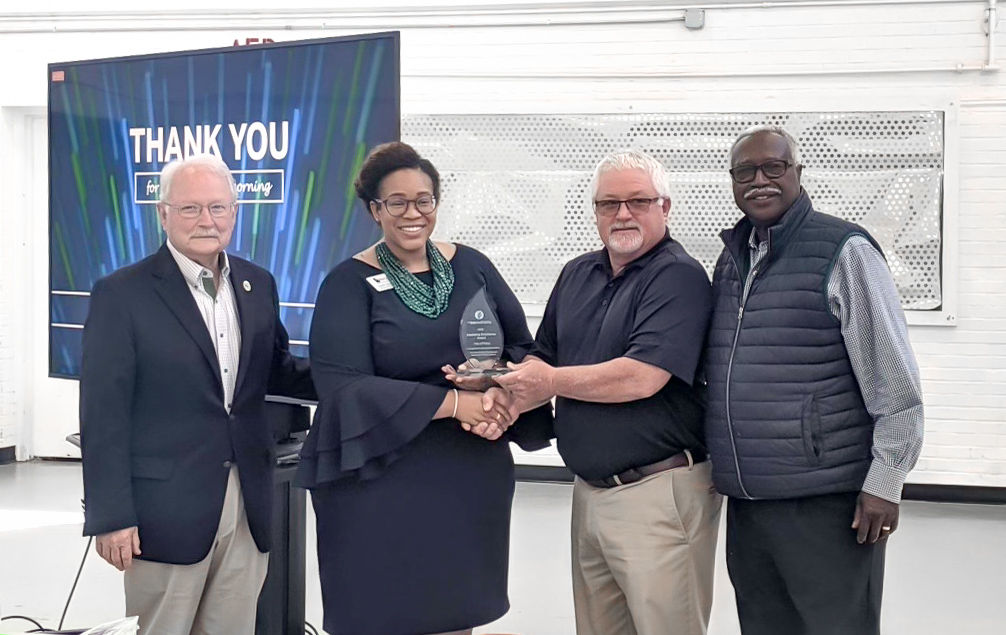 The City of Perry Downtown Development Authority (DDA) received a Member Award from the Municipal Gas Authority of Georgia (MGAG) at their 2021 Annual Membership Meeting on May 6.
The award recognizes the authority's outstanding achievement of their Natural Gas Incentive Program. In September 2020, the DDA presented a $26,400 check to Morning by Morning Coffee Company for participating in the program. Qualified restaurants are eligible for up to fifty percent reimbursement of the total purchase and installation costs of certain commercial natural gas fueled appliances.
The goal of the program is to bring more unique, local restaurants to the Perry Downtown District.
Jazmin Thomas, City of Perry Downtown Manager, said, "We're looking forward to seeing new restaurants in downtown Perry. This is a program that helps open their doors."
The Municipal Gas Authority of Georgia is the largest non-profit natural gas joint action agency in the United States. The agency serves members in Georgia, Alabama, Florida, Pennsylvania, and Tennessee.
For more information, contact Ms. Thomas, at Jazmin.Thomas@perry-ga.gov or 478-988-2761.