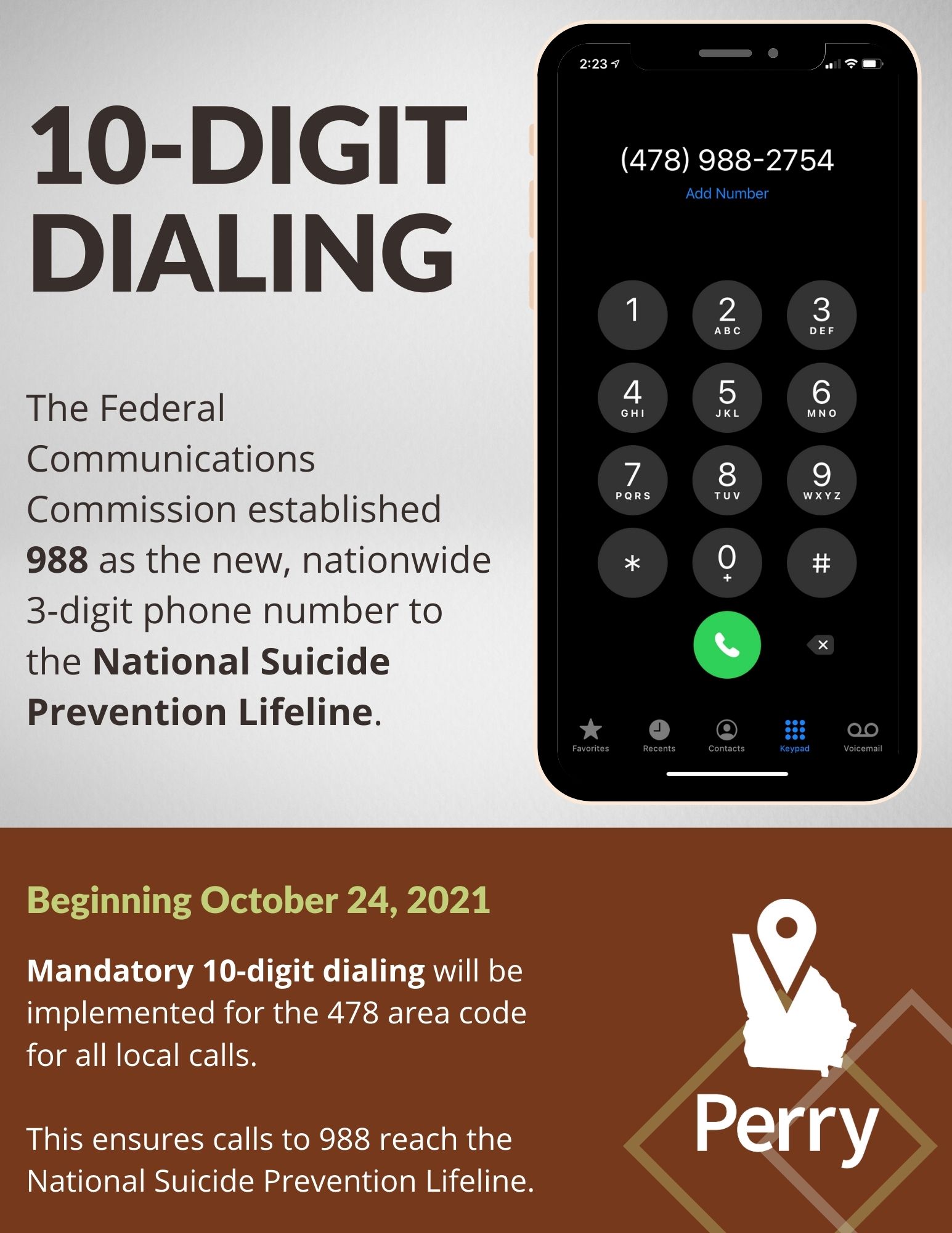 The Federal Communications Commission (FCC) designated 988 as the new, nationwide, 3-digit phone number for the National Suicide Prevention Lifeline.
This designation requires all phone service providers to direct all 988 calls to the existing National Suicide Prevention Lifeline by July 16, 2022.
To ensure all 988 calls reach the Lifeline, all covered providers are required to implement 10-digit dialing in areas that use 988 as the first three numbers in the seven-digit phone numbers.
Starting on October 24, 2021 dialing phone numbers beginning with 988 will need to have the area code dialed before it. This means you will dial the area code + telephone number.
For example – the City of Perry's Customer Service phone number is 988-2754. Callers will now have to dial 478 before the telephone number (478-988-2754).
Until July 16, 2022 – those wanting to reach the National Suicide Prevention Lifeline must call 1-800-273-8255 or through online chats. The transition to 988 will be complete on July 16, 2022.
Veterans and Service members may continue to reach the Veterans Crisis Line by pressing 1 after dialing, chatting online at the Veterans Crisis Line, or texting 838255.
Resources