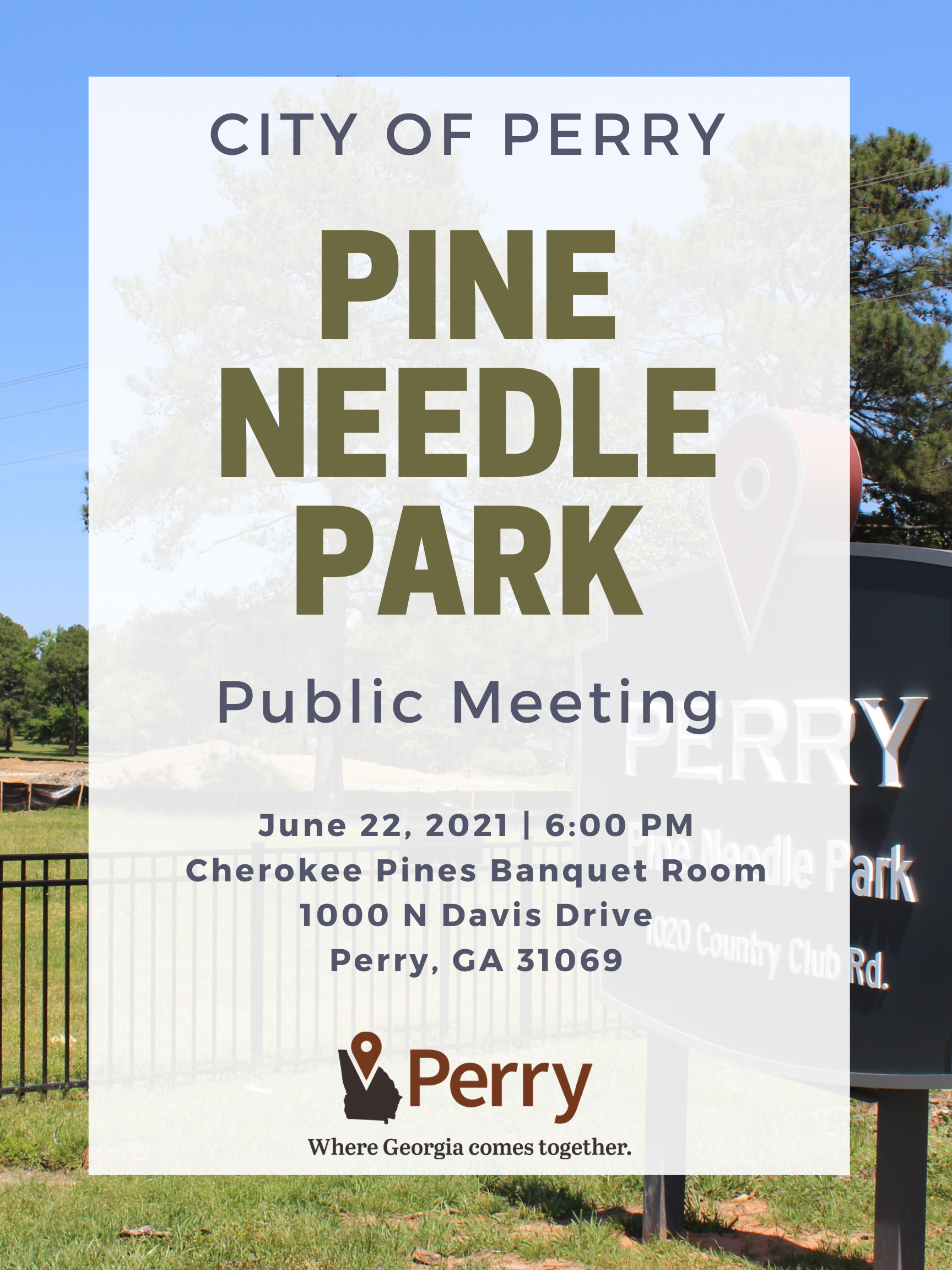 The City will host a meeting on Tuesday, June 22 to receive public input for Pine Needle Park amenity suggestions.
Pine Needle Park is a 61.35-acre park designed to enjoy the beautiful outdoors and fresh air. The park features two ponds and a large, green landscape with a fenced boundary.
Construction is currently underway to include stormwater improvements, paved parking lot, and an earth mound with slides to delight all ages.
Attendees will have the opportunity to give suggestions about future park amenities and ask questions about the park and future plan.
The meeting is scheduled for Tuesday, June 22 at 6:00 p.m. located at Cherokee Pines Banquet Room (1000 N. Davis Drive in Perry).