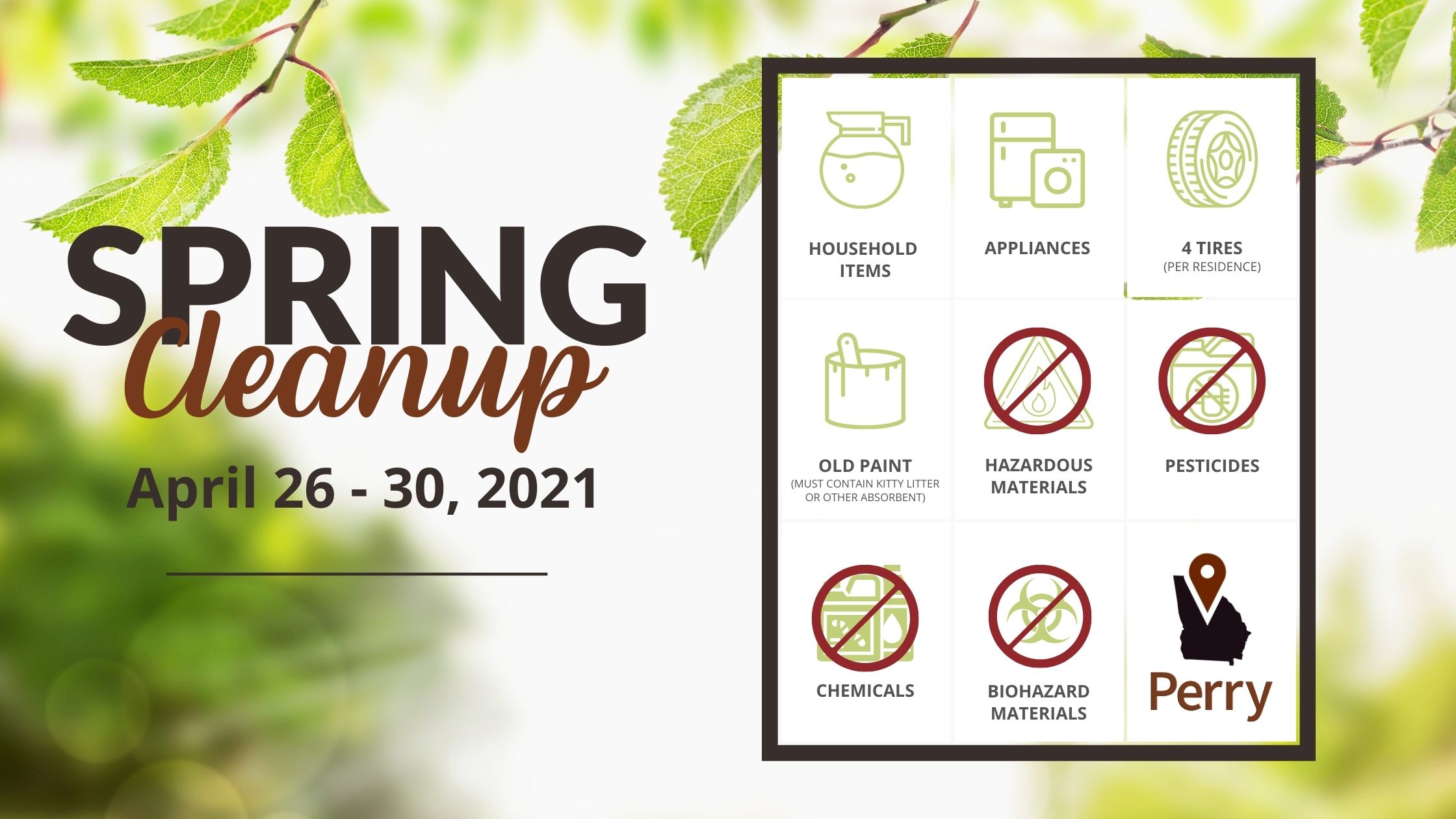 The City of Perry will hold the annual Spring Cleanup April 26 – 30.
Public Works staff will pick up items unwanted items at curbside such as household items, appliances, tires (4 per residence), and old paint (must be solidified with kitty litter or other absorbent).
Items not accepted include hazardous materials, pesticides, chemical, or biohazard materials.
Residents can place their unwanted items next to their trash cans during their normal scheduled pickup day.
For more information, contact Public Works at (478) 988-2732.