Heritage Oaks Park Hours: Sunrise to Sunset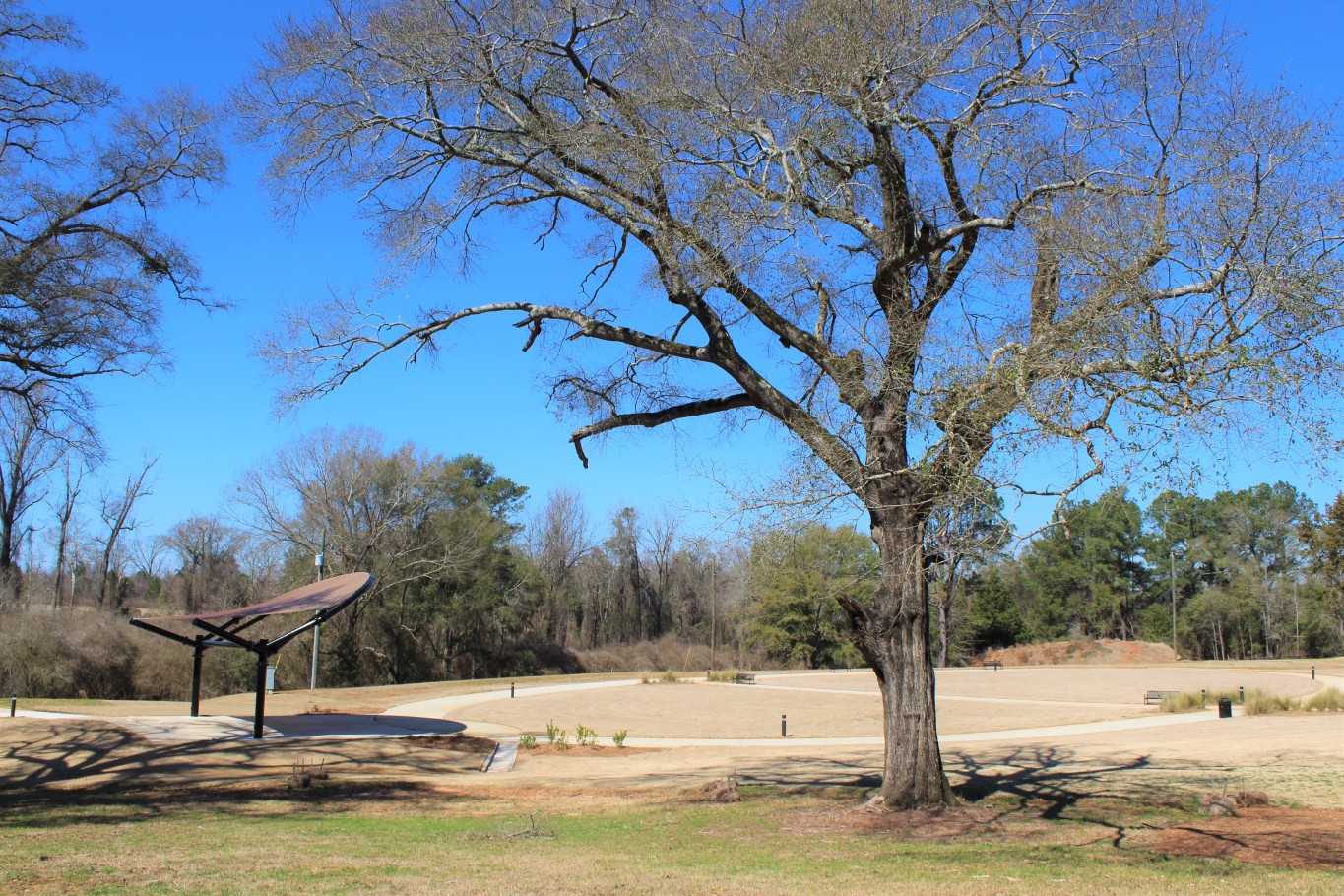 Heritage Oaks Park is a 20-acre park named for the beautiful and historic oak trees that adorn the grounds. Guests will find solitude in the chirping birds and lush greenery tucked away off Sam Nunn Boulevard and Highway 341.
For those seeking entertainment, the park offers an oval amphitheater lawn perfect for throwing a frisbee with friends or enjoying a picnic with the family. The shaded sail stage area with electrical hook-ups provide the perfect nighttime atmosphere for the Perry Presents series during the summer months. Select Saturdays also hosts various Workouts in the Park series.
Future phases will include a restroom facility and enhance audio/visual performance equipment.
Heritage Oaks Park is located at 2021 Sam Nunn Boulevard in Perry.