The Creekwood Splashpad is open Monday – Sunday | 10:00 a.m. – 6:00 p.m.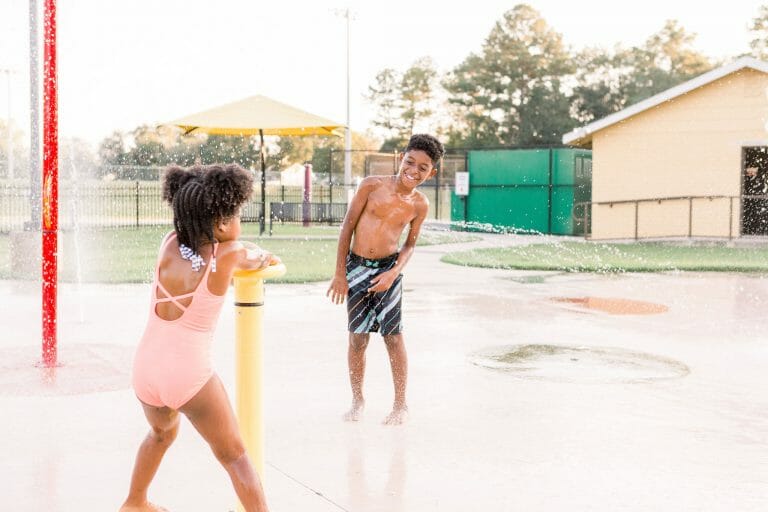 An amenity of Creekwood Park located at 110 Ida Lasseter Road. The park closes at sunset each day.
The Splashpad is the first of its kind in Perry! Cool off under a variety of water fountains, water cannons, a one very large bucket that splashes onto the pad when filled up with water!
Adults will enjoy watching under large umbrellas and benches situated around the pad. A large picnic area is nearby where you can enjoy your refreshments under the nearby pavilion.
The Splashpad is open seasonally from 10:00 a.m. to 6:00 p.m. seasonally.
Creekwood Park is located at 1107 Creekwood Drive in Perry.