Rozar Park Hours: 6:00 a.m. - Sunset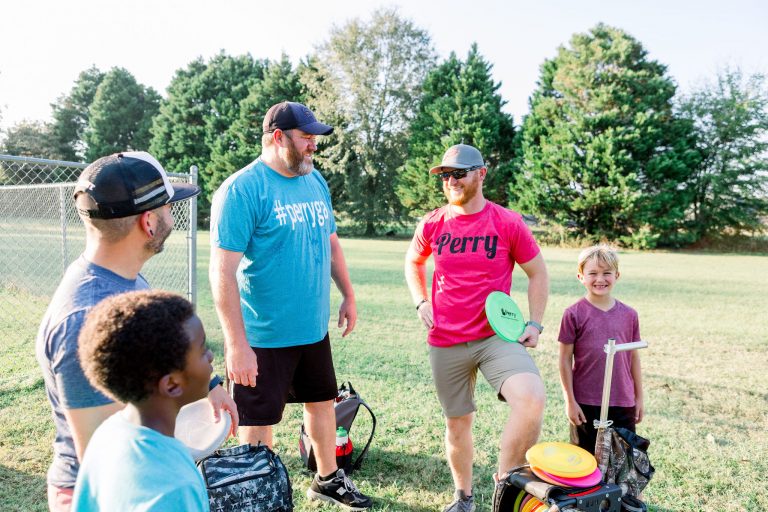 This 45 acre park is one of Perry's premiere recreation facilities. Multiple activities take place within the facilities throughout the year including family oriented special events sponsored by the City.
The park is home to an 18 hole Frisbee disc golf course, multiple soccer fields, baseball fields, playgrounds, outdoor basketball court, and picnic pavilion. There are plenty of opportunities for the outdoor nature enthusiasts as well. With 2 large fishing ponds and a surrounding walking trail, fishing is a favorite pastime for many local families. Largemouth bass, Crappie, Blue Gill, and Catfish are to be had by anglers. Bird watching, photography, and painting are also popular throughout the year for those looking for inspiration in the outdoors. New playground equipment was installed in 2019 and is known as a destination playground.
Rozar Park is also home to the James E. Worrall Community Center and houses the administration offices for the Leisure Services Division.
Rozar Park is located at 1060 Keith Drive in Perry.