The park closes at sunset each day.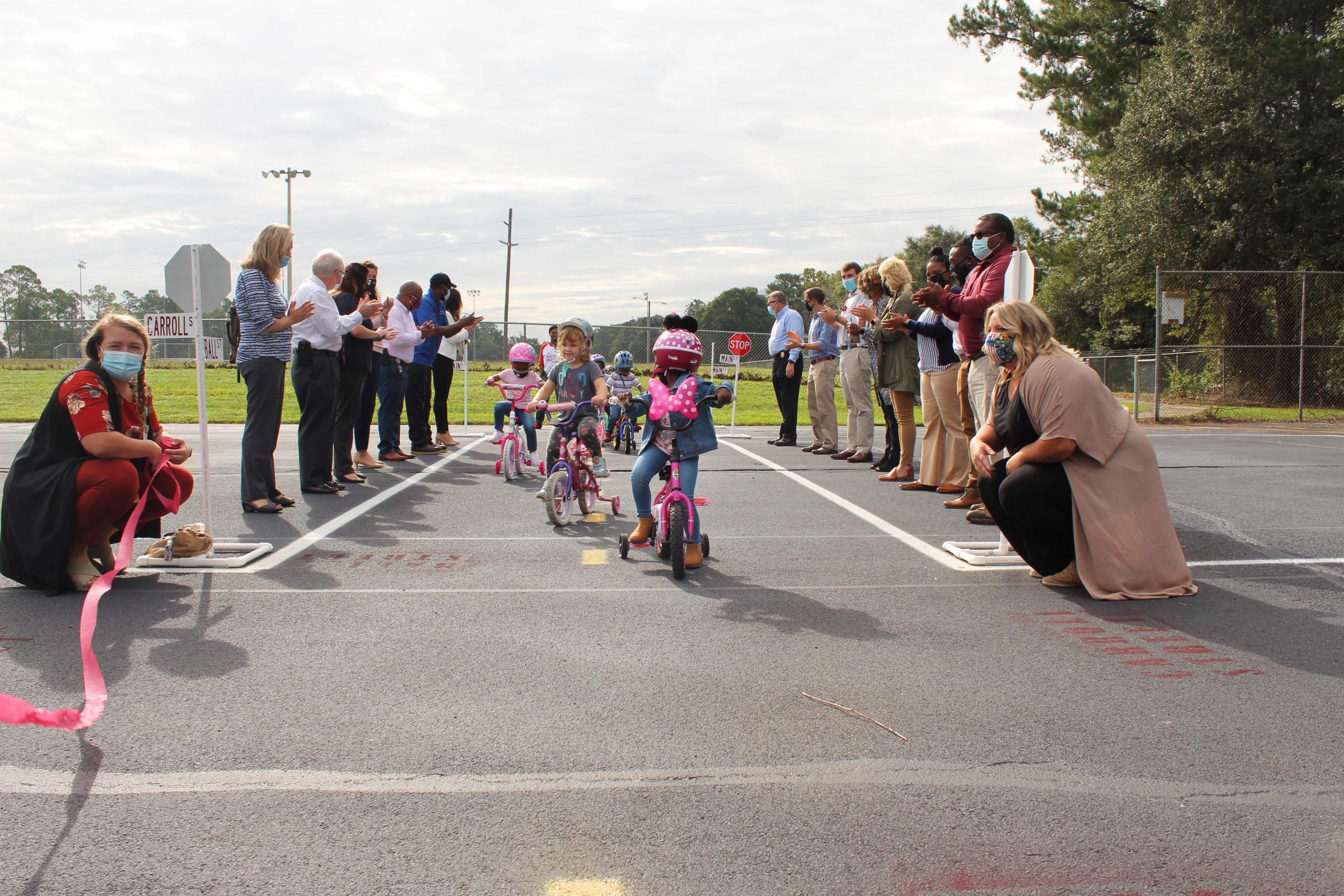 Riders
Have fun. Play safe.
Ride at your own risk.
Children require adult supervision.
Bicycle helmets and protective gear are highly recommended.
Bicycles should be in good working order.
Respect others.
No gas powered vehicles.
Dogs are prohibited.
Pedestrians & Spectators
Be aware of your surroundings. Other bike park users may be moving quickly.
Do not block or obstruct the bike park features.
An amenity of Creekwood Park located at 110 Ida Lasseter Road. The park closes at sunset each day.
The Traffic Park is designed as a space where children can learn basic rules of the road and biking skills in a safe environment. Families are encouraged to bring their bikes to enjoy the Traffic Park and the nearby White Tail Trail system.
In 2020, the Perry Chamber Leadership Class of 2020 repurposed an old tennis court into the Traffic Park you see today. Members planned the design and facilitated painting the streets and intersections to appear as a scaled-down version of downtown Perry. Perry Leisure Services designed and constructed the traffic signs.